The list maker has now left the Torah behind us, and with one quick reference to the Book of Ruth (found in Ketuvim / Writings) has now moved on to the Prophets. The
תַּנַ
"
ךְ
/ T'nach (Jewish bible) is comprised of three main sections. The first section is the
תּוֹרָה
/ Torah (translation: instructions not law) -- the Five Books of Moses.
The second part of the T'nach is
נְבִיאִים
/ Nevi'im -- which translates to "Prophets." Now, keep in mind that the Christian bible moves the books around willy nilly – ignoring the fact that the Prophets are prophetic while those in
כְּתוּבִים
/ Ketuvim are NOT prophecy (but poetry, histories, stories) written under the influence of G-d, but not by Him directly or indirectly.
The books in a T'nach are ordered differently than a Christian bible (they are either the five books of the Torah, direct prophecy, or the books of the Prophets and finally the works which are not prophetic, but were influenced by G-d (Ketuvim). By shifting books around and ignoring the lines between direct prophecy, indirect prophecy (visions and dreams) and non-prophetic many missionaries are misled.
At any rate,
נְבִיאִים
/ Nevi'im (Prophets) includes the histories of the Jewish people along with prophecies which were important to the then living people and often have message of importance to those of us alive today. Not everything in
נְבִיאִים
/ Nevi'im (Prophets) IS prophecy for us -- some of it has already been fulfilled and passed --but the message is still important that our sages felt it should be part of the message for future generations of Jews.
Prophecy is very straightforward and based on the plain meaning -- the Hebrew term is P'shat (
פְּשָׁט
).
Jews understand the T'nach using PaRDeS. For those unfamiliar with the term has to do with the levels of understanding Torah:
P'shat (
פְּשָׁט
) - the "plain" ("simple") meaning of a passage
Remez (
רֶמֶז
) - "hints" implied in the text but not explicit
Drash (
דְּרַשׁ
) - which is a deeper or even midrashic meaning -- often inferred from other scripture
Sod (
סוֹד
) - "secret" ("mystery") meanings
PaRDeS should not even be considered by most, who should focus on the p'shat. They can mistake allegory for literal meaning (this happens a lot, particularly in Christianity). Aspects of PaRDeS have been applied to the
תַּנַ
"
ךְ
/ T'nach (Jewish bible). By aspects consider Midrash Aggadot -- stories meant to make a moral point, but the primary focus isn on Torah. When thinking of visions of the future (positive or negative) the plain meaning (p'shat) is always the one to be used:
"Scripture never departs from its plain meaning"
(Shabbat 63a, Y'vamot11b, 24a).
It is inappropriate for non-Jews to even consider studying PaRDeS as they don't have the level of understanding at a ps'hat level to undertake such a journey. R' Moshe Isserles in Hagahah to Shulhan Arukh, Yore De'ah 246:4 wrote
"One may not dally in PARDES until he has first filled himself with the meat and wine , by which I mean knowledge of what is permitted and what is forbidden and deny hamitzvot (the mitzvot / commandments)."
The final part of the
תַּנַ
"
ךְ
/ T'nach (Jewish bible) is
כְּתוּבִים
/ Ketuvim -- Writings.
כְּתוּבִים
/ Ketuvim consists of histories, poetry, stories -- but NOT PROPHECY. The Book of Ruth is in
כְּתוּבִים
/ Ketuvim, and we will run into it again later in this list of "prophecies" given to us by some thoughtful Christian missionaries.
But as we now enter the second part of the T'nach --
נְבִיאִים
/ Nevi'im - Prophets -- keep the missionary list maker's feet to the fire – and always remember that the so called prophetic fulfillment cannot by "types and shadows" –lifting a word or phrase out of context. Prophecy is always read for its plain meaning IN CONTEXT. If Jesus can't fit into the context, then he does not meet the test of the prophecy.
Sorry for such much preamble, but it is necessary to understand
נְבִיאִים
/ Nevi'im – Prophets and prophecy before we begin to tackle the supposed prophetic fulfillments of them by Jesus.
The list maker begins with
Shmuel 1 / 1 Samuel 2:10
which is indeed messianic (not necessarily "the messiah" – but speaking of a messiah, an anointed one).
Hannah, the mother of the prophet Samuel, is praising G-d. She says
"there is none besides You" (in other words – no "Jesus" or triune god) and goes on to say in line 10 "Those who strive with the L-rd will be broken; Upon him will He thunder in Heaven; The L-rd will judge the ends of the earth. And He will grant strength to His King, and raise the horn of His

מְשִׁיחוֹ

(His messiah / anointed one)."
Shmuel 1 / 1 Samuel 2:10
.
מְשִׁיחוֹ
("His messiah") -- the word found in
Shmuel 1 / 1 Samuel 2:10
is found seven times in the
תַּנַ
"
ךְ
/ T'nach (Jewish bible) – three more times in Shumel 1 / Samuel 1 and three times in T'hillim / Psalms. The list maker references it only one other time (T'hillim / Psalm 2:2), and ignores the other five uses of this term for any of their "365 prophecies fulfilled by Jesus." Selective usage -- as the other five obviously do not apply to Jesus. Taken out of context this one (and Psalms 2) seem, at first glance, to fit Jesus. . . This is a bit like a magician's trick -- sleight of hand -- misdirection to make a person look where the magician wants them to look, and not see the reality of the trick being played upon them.
Selective misuse of biblical texts is the same as a magician's trick.
Let's discuss the word "messiah" -- how is it used? What does it mean? How can we know with 100% certainty that Jesus was not a messiah (let alone "the" messiah)?
The term is usually used to speak of priests and kings who have already lived – not "the messiah." Indeed most Christian translations only use the word "messiah" once or twice (usually in Daniel 9, sometimes in Psalm 2). . . Yet the word "messiah" is found 39 times in the
תַּנַ
"
ךְ
/ T'nach (Jewish bible). Thus it is often misused by missionary translations in an attempt to paint Jesus into the
תַּנַ
"
ךְ
/ T'nach (Jewish bible) – where he is not found. . .
Who is G-d's messiah in
Shmuel 1 / 1 Samuel 2:10
? It may well vary. Hannah, Samuel's mother, may be speaking of King Saul or King David, both of whom her son would serve as a prophet. Both Saul and David were messiahs – properly anointed kings of the Jewish people.
Mathew 28:18 says "
Then Jesus came to them and said, "All authority in heaven and on earth has been given to me."
– Two points. This passage says nothing about Jesus being an anointed one (messiah). Second point, Jesus can claim to have authority, but that does not mean he actually did have authority.
Christians should also ask themselves -- if Jesus was given all authority in heaven and on earth why is there still the belief in the "devil" and "hell"? Couldn't Jesus dispell all of them? Is Jesus not an omnipotent (all powerful god) post resurrection? If the claim in Matthew 28:18 were true the world would not be as it is today. . . (Jews believe that evil in this world is a choice humans make and thus the bad things that happen are caused by humans who choose to indulge their evil inclination. Evil from others actually has a good purpose -- and that is spiritual growth on the part of us humans. Christianity sees evil quite differently. The devil is the personification of evil and people are his victim unless they "believe in Jesus").
Many a mad man has claimed to be G-d, but just making an unproven claim, as Matthew 28:18 does, is worthless. This quote is supposedly made by a resurrected Jesus to his followers. This type of claim is as good as that of Joseph Smith who claimed an angel told him Jesus came to America, or Mohamad who claimed to also be a prophet. . . where is the proof? Someone who makes a claim must prove it – we are not to believe someone just on their "say so" particularly when that claim goes against everything G-d has told us in his Torah.
John 12:15 seems to be another misquote by the list maker. It says
"Do not be afraid, Daughter Zion; see, your king is coming, seated on a donkey's colt."
The list maker may think that the term "king" here (Βασιλεύς) is synonymous with "messiah" but it is not. The Greek word Βασιλεύς is translated to king. The Greek word for anointed one, or "messiah" is Χριστός (Christos).
To understand why Jesus could not possibly be the messiah spoken of by Hannah in
Shmuel 1 / 1 Samuel 2:10
we must discuss the meaning of the word, specifically how the term is used when we are speaking of Jewish messiahs. I say Jewish messiahs because Isaiah tells us that Cyrus, a non-Jewish king, was G-d's messiah. (
Isaiah 45:1
). Cyrus, not being Jewish, had different criteria to be a messiah (anointed one), but it is clear that he was an anointed ruler of his people.
It might surprise many reading this to know that Queen Elizabeth II of the United Kingdom is a messiah. She is a properly anointed queen according to the laws of her people. This makes her a messiah.
If you look up the word "messiah" ("christ" is a modified Greek translation for the word) in your average English dictionary you will find it defined as
"the promised deliverer of the Jewish nation prophesied in the Hebrew Bible"
or
"the expected king and deliverer of the Jews"
or even
"Jesus regarded by Christians as the Messiah of the Hebrew prophecies and the savior of humankind."
The word "christ" in the OED (Oxford English Dictionary) is
"The title, also treated as a name, given to Jesus of Nazareth (see Jesus)."
Quite simply the Hebrew word
מָשִֽׁיחַ
(moshiach) -- or "messiah" in English translates to "anointed one."
The noun
מָשִֽׁיחַ
(moshiach aka anointed one), in English "messiah" occurs 39 times in the T'nach. Thirty-four are nouns and the remaining five are adjectives.
Additionally there are other closely related words, such as
מִשְׁחָה
mish'ḥah ("anointment") which occurs, for example, in the expression
שֶֽׁמֶן מִשְׁחַת קֹֽדֶשׁ
shĕmĕn mish'ḥat kōdĕsh ("anointment-of-holiness oil")— this term is found twice in
Sh'mot / Exodus 30:25
and again in
Sh'mot / Exodus 30:31
.
שֶֽׁמֶן מִשְׁחַת קֹֽדֶשׁ
shĕmĕn mish'ḥat kōdĕsh ("anointment-of-holiness oil") is a special type of anointment with a particular oil for kings -- and this was never done with Jesus. Jesus was never a moshiach (messiah) -- and he did not have the "birth right" to be a rightful king of the Jews.
The Hebrew word is inseparable with the concept of the special oil in my last paragraph. This was a special mixture of spice and olive oil that was used for "anointing" of kings and priests. It is called שֶֽׁמֶן מִשְׁחַת קֹדֶשׁ shemen mish'ḥat kodesh ("Oil of Anointment of Sanctity") in the passage of
Sh'mot / Exodus 30:22-33
which gives the formula for making it and how to properly use it. . .
"G-d spoke to Moses, saying: 30:23 You must take the finest fragrances, 500 [shekels] of distilled myrrh, [two] half portions, each consisting of 250 [shekels] of fragrant cinnamon and 250 [shekels] of fragrant cane, 30:24 and 500 shekels of cassia, all measured by the sanctuary standard, along with a gallon of olive oil. 30:25 Make it into sacred anointing oil. It shall be a blended compound, as made by a skilled perfumer, [made especially for] the sacred anointing oil. 30:26 Then use it to anoint the Communion Tent, the Ark of Testimony, 30:27 the table and all its utensils, the menorah and its utensils, the incense altar, 30:28 the sacrificial altar and all its utensils, the washstand and its base. 30:29 You will thus sanctify them, making them holy of holies, so that anything touching them becomes sanctified. 30:30 You must also anoint Aaron and his sons, sanctifying them as priests to Me. 30:31 Speak to the Israelites and tell them, 'This shall be the sacred anointing oil to Me for all generations. 30:32 Do not pour it on the skin of any [unauthorized] person, and do not duplicate it with a similar formula. It is holy, and it must remain sacred to you. 30:33 If a person blends a similar formula, or places it on an unauthorized person, he shall be cut off [spiritually] from his people."
Sh'mot / Exodus 30:22-33
.
Thus Saul, David and Solomon were all messiahs -- anointed kings.
And it is just as clear that Jesus was not a messiah.
Jesus was not anointed with the
שֶֽׁמֶן מִשְׁחַת קֹדֶשׁ
shemen mish'ḥat kodesh ("Oil of Anointment of Sanctity") in the passage of
Sh'mot / Exodus 30:22-33
.
Likewise Jesus was not an authorized person -- he did not have the tribal lineage to be a Jewish king, and he was not anointed by a prophet (as required by the bible).
The first Jewish priest, Aaron, was also a messiah (an anointed one). Moses' elder brother Aaron and his four sons Nadav, Avihu, El'azar and Itamar) were anointed personally. Individual anointing of the priests was not necessary for subsequent priestly generations to undergo the physical procedure of anointing because the "status" of being "an anointed person" could be inherited by a son from his father.
This is true for kings as well. But the generations must be uncontested.
There was a 600 year gap between the previous Davidic king and Jesus supposed birth. Those 600 years break means that the messiah will have to be anointed with the special oil -- and again this rules out Jesus (as did his parentage, Jesus was never eligible to be the messiah based on:
The virgin birth (no tribe of Judah)
Joseph's lineage in Luke 3 bypasses Solomon. The bible tells us the messiah will be descended from Solomon (Luke uses one of David's other sons, Nathan).
Joseph's lineage in Matthew 1 includes Solomon, but it also includes Jeconiah – a line G-d cursed from ever again being in line to be a rightful King of the Jews (thus excluding Joseph from the kingly line, or any of his biological offspring).
Thus this supposed "prophecy" that Hannah might have been thinking of "the messiah" in
Shmuel 1 / 1 Samuel 2:10
(or King David or King Saul) does not mean she was speaking of Jesus. Jesus was never an anointed king of the Jews per Jewish law as given to us in
Sh'mot / Exodus 30:22-33
.
Another reason we know in
Shmuel 1 / 1 Samuel 2:10
that it is not about Jesus is that, read in context, it simply does not fit Jesus. Return to the early part of this post which mentions that prophecy is always based on plain meaning.
Ask yourself: what is the plain meaning in
Shmuel 1 / 1 Samuel 2
? "The bows of the mighty are broken; And those who stumbled, are girded with strength." (line 4). In the time of Jesus the mighty defeated the Jews (the Romans killed Jesus and they later exiled the Jews). Those who stumbled were defeated, not given strength (Jesus himself was killed by the Romans). Read the chapter for yourself and it is easy to see that Jesus did not fulfill the words of Hannah.
​
#47, and still not a one that fits Jesus in the slightest manner.
---
Powered by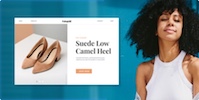 Create your own unique website with customizable templates.
Photos used under Creative Commons from dionhinchcliffe, paulasenciogonzalez, paulasenciogonzalez, amy32080, petersbar, Aaron Stokes, amboo who?, Damian Gadal, U.S. Fish and Wildlife Service - Midwest Region, SharonaGott, Udo Schröter, paulasenciogonzalez, Joybot, zeevveez, ianmunroe, freeqstyler, quinn.anya, Ivy Nichols, Groman123, UnknownNet Photography, torbakhopper, "Caveman Chuck" Coker, CarbonNYC [in SF!], dgoomany, Lion Multimedia Production U.S.A., oldandsolo, dbeck03