As mentioned when the list maker referenced
T'hillim / Psalm 8:2
(line 3 in Jewish translations), this is not a prophecy and it is not about Jesus.
T'hillim / Psalm 8:5-6 (6-7 in Jewish translations)
speaks of the humility of mankind, and also speaks of G-d's kindness in granting man dominion over nature (
B'reshit / Genesis 1:28
). This has nothing to do with Jesus.

"
Yet You (G-d) have made him (mankind) slightly less than the angels, and You have crowned him with glory and majesty. You give him dominion over the work of Your hands; You have placed everything beneath his feet."
T'hillim / Psalm 8:5-6 (6-7 in Jewish translations)
.
G-d created this world, and made man the creature responsible for it.
"

And G-d blessed them, and G-d said to them, "Be fruitful and multiply and fill the earth and subdue it, and rule over the fish of the sea and over the fowl of the sky and over all the beasts that tread upon the earth."
Ergo this psalm has nothing to do with Jesus. It has nothing to do with humiliation either. It does not reference the exaltation of the messiah as well. The psalm is simply King David praising G-d and how we humans are humble, yet G-d in His infinite wisdom and goodness gave us dominion over the world.
So what about the two "proof" texts that the list maker tells us "prove" that Jesus fulfilled the "prophecy" of
T'hillim / Psalm 8:5-6 (6-7 in Jewish translations)
?
Luke 24:50 - 51 says
"

When he had led them out to the vicinity of Bethany, he lifted up his hands and blessed them.

While he was blessing them, he left them and was taken up into heaven.
" What does that have to do with exaltation or humiliation? Every Jewish parent blesses their children on Shabbat. Every day Jews say blessings (continually) for things as simple as waking up in the morning. Jewish priests say the priestly blessing over congregations. . . in other words, how does Jesus uttering a blessing in any way prove that he was a messiah, a king, a god or any other special entity -- let alone exalted? Per Luke this is the resurrected Jesus who is then "taken to heaven" -- again, so what? The T'nach tells us that Elijah and Elisha both resurrected dead people -- being resurrected does not make Jesus "special" either. . .

How about 1 Corinthians 15:27? It says "
For he "has put everything under his feet."Now when it says that "everything" has been put under him, it is clear that this does not include G-d himself, who put everything under Christ." That would certainly appear to make Jesus "exalted"-- except that the Christian bible itself shows that Jesus was never a "christ" (anointed one / messiah). This is yet another claim made in the Christian bible which it never proves. See this post which explains that, per Jewish law given by G-d, Jesus was never a messiah. I refer you to Sh'mot / Exodus 30 which details what is required to be a messiah (and was never done for Jesus).
"G-d spoke to Moses, saying: 30:23 You must take the finest fragrances, 500 [shekels] of distilled myrrh, [two] half portions, each consisting of 250 [shekels] of fragrant cinnamon and 250 [shekels] of fragrant cane, 30:24 and 500 shekels of cassia, all measured by the sanctuary standard, along with a gallon of olive oil. 30:25 Make it into sacred anointing oil. It shall be a blended compound, as made by a skilled perfumer, [made especially for] the sacred anointing oil. 30:26 Then use it to anoint the Communion Tent, the Ark of Testimony, 30:27 the table and all its utensils, the menorah and its utensils, the incense altar, 30:28 the sacrificial altar and all its utensils, the washstand and its base. 30:29 You will thus sanctify them, making them holy of holies, so that anything touching them becomes sanctified. 30:30 You must also anoint Aaron and his sons, sanctifying them as priests to Me. 30:31 Speak to the Israelites and tell them, 'This shall be the sacred anointing oil to Me for all generations. 30:32 Do not pour it on the skin of any [unauthorized] person, and do not duplicate it with a similar formula. It is holy, and it must remain sacred to you. 30:33 If a person blends a similar formula, or places it on an unauthorized person, he shall be cut off [spiritually] from his people." Sh'mot / Exodus 30:22-33.
Thus Saul, David and Solomon were all messiahs -- anointed kings, and Jesus was never a christ / messiah.
---
Powered by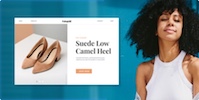 Create your own unique website with customizable templates.
Photos used under Creative Commons from dionhinchcliffe, paulasenciogonzalez, paulasenciogonzalez, amy32080, petersbar, Aaron Stokes, amboo who?, Damian Gadal, U.S. Fish and Wildlife Service - Midwest Region, SharonaGott, Udo Schröter, paulasenciogonzalez, Joybot, zeevveez, ianmunroe, freeqstyler, quinn.anya, Ivy Nichols, Groman123, UnknownNet Photography, torbakhopper, "Caveman Chuck" Coker, CarbonNYC [in SF!], dgoomany, Lion Multimedia Production U.S.A., oldandsolo, dbeck03