B'rsheit (Genesis) 12:7
says:
G-d appeared to Abram and said, 'I will give this land to your off-spring.' [Abram] built an altar there to G-d who had appeared to him.
contrasted with Galatians 3:16 says: "
The promises were spoken to Abraham and to his seed. Scripture does not say "and to seeds," meaning many people, but "and to your seed,"[a] meaning one person, who is (Jesus)."
Here we go again -- the Christian bible totally distorts what the Jewish bible says. The "promise" which was made had to do with the land of Israel -- something Galatians totally ignores (and for obvious reasons since the land had been destroyed by the time Galatians was written!).

So what is how is this a prophecy of the messiah -- let alone prove that Jesus was the messiah? This is #5 on the list of "375 prophecies" about Jesus in the Jewish bible and just like the previous three it disappears when one simply READS the quotes referenced!
B'rsheit (Genesis) 12:7
has G-d promising the land of Israel to Abram's offspring. What land did Jesus own? What happened to the Jews in the land a mere 40 years after Jesus' supposed death?

They were EXILED.

Far from Jesus "fulfilling" G-d's promise in
B'rsheit (Genesis) 12:7
Jesus apparent arrival and departure resulted in the opposite of this promise. happening. The Jews were removed from the land and for the next 2000 years various peoples trampled on the land nearly destroying it -- the Romans, Byzantines, the Muslims, the Crusaders, Ayyubids, Mameluks, Ottomans (Turks), the British. Yet another prophecy Jesus FAILED to make happen!

The other BIG problem with Galatians 3:16 is that the author is completely incorrect in saying that "seed" can only refer to ONE person (who is Jesus according to the author): "
The promises were spoken to Abraham and to his seed. Scripture does not say "and to seeds," meaning many people, but "and to your seed,"[a] meaning one person, who is (Jesus)." Galatians 3:16.
Wrong.
לְזַרְעֲךָ (to your seed; the word translated as "seed" by the missionaries in
B'reshit / Genesis 12:7
) is NOT singular, it is plural. It means "to your physical offspring." Ergo it is the OPPOSITE of what Paul claims in Galatians.
The main part of the word is זֶרַע.
זֶרַע (zera) means the physical offspring of Abraham -- not followers. Thus Jesus not having children ipso facto means he didn't fulfill this promise. --
זֶרַע
(zera)
relates only to living offspring from your physical body (sperm for men, ova / eggs for women). . .
As I said,
זֶרַע
(zera)
is not singular, it is plural. This is a Hebrew compound noun [a compound noun is one that may be used for both singular and plural, such as "hair", "chicken"). Shouldn't Paul have KNOWN that? Galatians is 100% wrong -- it is automatically plural and not singuar ("meaning one person who is (Jesus)" per Gallatians 3:16).


In Hebrew plurality depends not just on individual words but on context in a sentence -- to be plural in meaning in Hebrew there must be

a plural suffix;
a plural verb;
a plural adjective.

זרע [zera] is a implied noun, which means that it has a singular form, but it includes all of the people who come from a parent. It is similar to משפחה [mishpachah - family]. Although, family is a singular noun, it refers to more than one person.

Israel (the Jewish people) is often referred to in the singular in the Jewish bible. This supposed prophecy in Galatians is both inaccurate (grammatically speaking) and an outright deceit yet again -- to infer that B'reshit / Genesis 12:7 speaks of only one person is completely false. If you'd like I can give many but here is just ONE where Israel is referred to as ONE (singular) and as Abraham's seed (as in Br'eshit / Genesis 12). The missionaries don't use this quote because quite obviously it is ISRAEL (the Jews) spoken of in Y'shayahu / Isaiah 41:8:
"But you, Israel My servant, Jacob whom I have chosen, the seed of Abraham, who loved Me, Isaiah 41:8
ISRAEL MY SERVANT
JACOB WHOM I HAVE CHOSEN
THE SEED OF ABRAHAM
MY SERVANT
Not to get off track, but notice that the prophet Isaiah calls Israel His servant, yet many missionaries claim that Israel could not possibly be G-d's servant (in Isaiah 53). So many missionaries read the T'nach for what they want it to say and ignore what it truly says!

Back to this supposed prophecy (in Galatians). Paul was trying to push his propaganda, so he insinuated that זרע means only one promised "seed" (Gal. 3:19). In other words, the Jews were not -- according to Paul -- the seed of Abraham that G-d had promised him (cf., Romans 9:8: "it is not the natural children who are God's children, but it is the children of the promise" [Christians] who are regarded as Abraham's offspring.").

Remember that for over a thousand years only priests were allowed to read the Christian bible. It was easy to keep people ignorant when they couldn't check the details for themselves. Wake up Christians -- check your "proof texts" for yourselves!
---
Powered by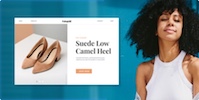 Create your own unique website with customizable templates.
Photos used under Creative Commons from dionhinchcliffe, paulasenciogonzalez, paulasenciogonzalez, amy32080, petersbar, Aaron Stokes, amboo who?, Damian Gadal, U.S. Fish and Wildlife Service - Midwest Region, SharonaGott, Udo Schröter, paulasenciogonzalez, Joybot, zeevveez, ianmunroe, freeqstyler, quinn.anya, Ivy Nichols, Groman123, UnknownNet Photography, torbakhopper, "Caveman Chuck" Coker, CarbonNYC [in SF!], dgoomany, Lion Multimedia Production U.S.A., oldandsolo, dbeck03