Now that we've discussed that prophecy is:
A communication from G-d to a prophet with a message for the current generation;
Doesn't always contain future visions.
Prophets who do give visions of the future fall into two categories. A positive vision will always come to pass (eventually). However negative visions may always be avoided by improving one's behavior. This is the purpose of a negative vision -- to warn people to avoid it.
A principle of the Talmud that Rashi quotes several times states that
אֵין מִקְרָא יוֹצֵא מִידֵי פְשׁוּטוֹ -- in English this would be
"A verse cannot depart from its plain meaning."
(Treatise Shabbat 63a, Treatise Y'vamot 11b, 24a; quoted by Rashi at B'réshıt / Genesis 15:10, 37:19, Sh'mot / Exodus 12:2).
Judaism is known for its rich history of story telling to make a moral point. This is called "Midrash Aggadah" -- where a word or sentence is lifted from the bible to make a moral point. However, prophecy is NEVER based on these flights of fancy. Prophecy is always based on the plain meaning of the text (which is why, for example, the prophet Isaiah's message to King Ahaz in Isaiah 7 has nothing to do with a future virgin birth 700 years later of Jesus). The message is for the then living king, which is clear when the passage is read in context.
Christians can't rely on the plain meaning of future visions to "prove" that Jesus fulfilled prophecies, so they invented the idea of "types and shadows," or very non-literal readings where they just take a word or sentence out of context and claim that Jesus fulfilled something
even when the text is plainly not discussing Jesus.
This missionary concept of types and shadows for "prophetic fulfillment" is not justified. It is
alien to the Biblical view. When the T'nach identifies a vision as fulfilled, we see a direct one-to-one correspondence between prophecy and fulfillment. For example:
"

Joshua caused [the people] to swear at that time saying, 'Cursed before G-d is the man who rises up and builds this city Jericho. With his firstborn son he will lay its foundations, and with his youngest he will set up its gates' (Joshua 6:26)."
We read of the fulfillment:
"In his days, Hiel the Beth-elite built Jericho; with Abiriam, his firstborn, he laid its foundations; and with Segub, his youngest, he set up its doors, according to the word of G-d He spoke through Joshua son of Nun (I Kings 16:34)."
We see that plain meaning is clearly predictive, the opposite of the missionary method of hints, things lifted out of context and "shadows."
Let's look at an example where Jesus does not fullfill the p'shat (plain meaning):
Matthew 2:15 claims that when Jesus left Egypt he fulfilled



Out of Egypt I called My son



(supposedly a prophetic fulfillment of Hosea 11:1). Yet Hoshea / Hosea 11 states clearly "when Israel was young, I loved him, and from Egypt I called My son." The one called out of Egypt were the Jews and the Exodus, Hosea is not making a prediction about anyone -- he is recalling our freedom from slavery in Egypt.
Missionaries do a cut-and-paste job since their types and shadows ignore pshat (plain meaning).
The child Immanuel is clearly born in King Ahaz' time, centuries before Jesus. Isaiah gives a sign to the then living King Ahaz that a young woman will give birth to Immanuel (Yeshayahu / Isaiah 7:14). If the birth being discussed were Jesus, how could that be a sign for King Ahaz who died 700 years before Jesus supposed birth!

The prophet Isaiah tells King Ahaz that the sign is that before the unborn child knows to reject evil and choose good, the land whose two kings the king feared [Rezin and Pekah- see 7:1-2] shall be forsaken (7:16). Again, if the king is afraid of those two kings -- how is their downfall a vision of Jesus and a virgin birth?

The vision of Isaiah is fulfilled in the bible itself -- just as the plain meaning in Isaiah foretold. The downfall of those two kings quickly took place (Melachim II / II Kings 15:29-30, 16:9). Vision fulfilled plainly.
Types and shadows are just an excuse because clearly Jesus does not actually fulfill the plain meaning of the prophets. The concept of "dual prophecy" (that a vision in the T'nach happened "way back when" but that it also pertains to Jesus) is likewise not biblical. It, too, was an attempt on the part of missionaries to paint Jesus into text where he clearly does not fit.
This blog will focus on discussing each of the supposed 365 prophecies about Jesus one by one, showing what they are really about and proving that they do not prophetically foretell Jesus as the messiah.
Rabbi Michael Skobac
, a rav with
Jews for Judaism
(a wonderful resource) has been conducting podcasts with Jono Vandor of
Truth2U.org
. They have been discussing the 365 Prophecies weekly. You can find recordings of these sessions at
Truth2U's 365 Messianic Prophecies
page.
Powered by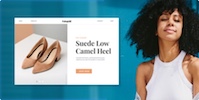 Create your own unique website with customizable templates.
Photos used under Creative Commons from dionhinchcliffe, paulasenciogonzalez, paulasenciogonzalez, amy32080, petersbar, Aaron Stokes, amboo who?, Damian Gadal, U.S. Fish and Wildlife Service - Midwest Region, SharonaGott, Udo Schröter, paulasenciogonzalez, Joybot, zeevveez, ianmunroe, freeqstyler, quinn.anya, Ivy Nichols, Groman123, UnknownNet Photography, torbakhopper, "Caveman Chuck" Coker, CarbonNYC [in SF!], dgoomany, Lion Multimedia Production U.S.A., oldandsolo, dbeck03