Ruth was the ancestress of King David.
David's father, Yishai, was the grandson of Boaz and Ruth.
Yishai doubted his own Jewishness (let alone tribal status) because his grandmother was a convert to Judaism. During Ruth's lifetime, many individuals were doubtful about the legitimacy of her marriage to Boaz. The Torah forbids a Jew to marry a Moabite -- and Ruth was from Moab. However, the biblical prohibition is to marry a male Moabite, not a a female Moabitess. . .
But I digress -- רות רבה (Ruth Rabbah) and it is
מדרש
אגדה /
Midrash Aggadah -- a story meant to make a moral point.
The very word "midrash" is in the title!
Yet again missionaries are ignorant of Jewish teachings. Midrash Aggadah /
מדרש
אגדה
is
a form of storytelling that explores ethics and values in biblical texts. ("
אגדה /
Aggadah" literally means "story" or "telling" in Hebrew).

So the missionaries are taking a story and trying to insist that this is "proof" that the sages saw Isaiah 53 LITERALLY as being about the messiah.

Tell me, would a story about Santa Clause be taken as literal by a Christian?

Why not?

Why are they willing to take a Jewish story and insist it has some meaning?

Sites like Jews for Jesus say such outlandish things as "
Our ancient commentators with one accord noted that the context clearly speaks of G-d's Anointed One, the Messiah" -- based on quotes from stories and poems!
Yet even ancient Christians knew that the literal meaning by Jews was that the servant in Isaiah 53 is the Jewish people. "bore reference to the whole [Jewish] people, regarded as one individual, and as being in a state of dispersion and suffering, in order that many proselytes might be gained, on account of the dispersion of the Jews among numerous heathen nations." Origen, 248 C.E., Contra Celsum.
The quote given by missionaries does reference Isaiah 53, but because the quote is so selective it is misleading. They will quote "The fifth interpretation [of Ruth 2:14] makes it refer to the Messiah. Come hither: approach to royal state. And eat of the BREAD refers to the bread of royalty; AND DIP THY MORSEL IN THE VINEGAR refers to his sufferings, as it is said, But he was wounded because of our transgressions." Ruth Rabbah 5:6, quoted from Jews for Jesus.
The missionaries quote where the midrash mentions the messiah but it ignores the first interpretation which refers to King David -- R' Yochanan explained these six phrases as referring to Dovid / David ("All these six months that David was in a flight from Absalom. . ."), the second interpretation is of King Solomon ("Therefore the L-rd said to Solomon. . ."), the third interpretation is of Ḥizkiyyahu / Hezekiah ("Thus says Hezekiah, This day is a day of trouble and rebuke" Isaiah 37:3.), the fourth is talking about Menashe ("Hezekiah's son Menashe was the worst Jewish ing, but he eventually repented. Melachim Beit / 2 Kings 21:1-17), and the fifth applies the passage to the messiah.
The sixth interpretation refers to Boaz himself (Ruth's husband, and great-grandfather to King David). This is the literal meaning (the p'shat) -- all the others are NOT literal. The passage has to do with Boaz sitting and eating with the common reapers. . .
Do you begin to see just how the missionaries mislead people with selective quotes and by not explaining the difference between allegory and literal meaning?
The missionaries misuse Jewish sources that are stories and try to somehow hang a theological "proof" on a story. This is like insisting that Santa Clause is an integral part of trinity.
Ruth Rabbah is a later work -- while no one knows with certainty when it was written it can't be earlier than the 4th century of the common era (CE) because Rabbis who lived then are mentioned! The Encyclopedia Judaica seems to think it couldn't be earlier than the 6th century of the common era (it quotes sources from the 4th century CE), but in its current form the earliest iteration is the 16th century CE. the Encyclopedia Judaica says:
"Ruth Rabbah
, first published at Pesaro in 1519 together with the four Midrashim on the other Scrolls (to which it bears no relation), has often been reprinted on the basis of this
editio princeps
. The printed versions are quite defective. . .
Ruth Rabbah
is an exegetical Midrash. . .The work has apparently a total of ten poems, these being of the classical type found in amoraic Midrashim, in that they commence with an extraneous verse, taken usually from the Hagiographa, which is expounded and then connected with the one treated at the beginning of the section."
The point being that referencing this Midrash which post-dates Christianity is no "prophetic proof" of Jesus.
Midrash Aggadah /
מדרש
אגדה
can take any biblical word or verse as a starting point, but there is no one standardized method of interpretation. Indeed, some scholars define midrash simply as any Jewish statement with a reference to a specific biblical verse or verses. One can find the link from Ruth to the messiah in the
Babylonian
Talmud
, where
R' Ĕl'azar
[
ben Shammua'
], a 4th generation (mid-2nd century C.E.)
tanna says
:
"At around mealtime, Bo'az said to her 'Goshi halōm' (Come over here)..." [Rut / Ruth 2:14]—Said Rabbi Ĕl'azar: [By saying this] he was giving her a hint "The royal dynasty of King David is destined to come from you", because the [unusual]word halōm is also applied to it in the verse [Sh'muél Beit / 2 Samuel 7:18] "Then King David went in and sat in HaShem's Presence and said, 'L-rd G-d, who am I and what is special about my house that You have brought me halōm (to here)?' " (Babylonian Talmud, Treatsie Shabbat 113b)
.

Do not let missionaries mislead you when they quote stories as if this is somehow "proof" of something -- and remember that the messiah IS a Jewish concept, one will find references to the messiah both in the T'nach (bible) and Jewish writings, but a mere mention of the messiah does not in any way prove that Jesus was that messiah.
To learn more about midrashim I recommend reading R' Moshe Shulman's article
What is a Midrash?
---
Powered by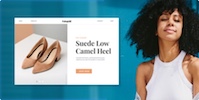 Create your own unique website with customizable templates.
Photos used under Creative Commons from symphony of love, Lawrie Cate, bschmove, Art4TheGlryOfGod, ToGa Wanderings, rottnapples, GotCredit, Israel_photo_gallery, ePublicist, KAZVorpal, jeronimoooooooo, Chajm, Kawee6281, Jim Linwood, Martin Comeau, Chajm, Hugo90, Karim D. Ghantous, Leonard John Matthews, Waiting For The Word, jumpinjimmyjava, Emma Fierberg, Abundance Thinkers, GlasgowAmateur, torbakhopper, WarmSleepy, M. Martin Vicente, slgckgc, Steven DuBois, Waiting For The Word, Soma Kondo, Themeplus, aldenchadwick, ePublicist, torbakhopper, dno1967b, Ian W Scott, Israel_photo_gallery, Ben Sutherland