Number 7 on the list of 13 principles of Judaism given by the Rambam (based on the Torah of course). #7: Moses is the greatest of all the prophets, no prophet ever was or will be greater than Moses.
Let's define prophecy again. The Hebrew word for prophecy is
נְבוּאָה
/ navua (a feminine noun). A
נָבִיא
/ navi (prophet) had direct communication with G-d (through dreams and / or visions with the exception of Moses who spoke directly with G-d), and who relayed G-d's message to his or her own generation. Although a prophet might give a future prediction (positive or negative) these were given as either a warning to improve the behavior of the people (e.g. "if you don't follow the mitzvot then the following bad thing will happen) or a positive vision, usually to convince the listeners that the prophet was indeed communicating with G-d (think of Isaiah 7 and the message Isaiah gave to King Ahaz that the two kings he was afraid of would be defeated before very long). . .
Some messages had meaning for the current and future generations, but all prophecy must have a message for the current generation (of that prophet), be direct from G-d (not through an angel or intermediary) and cannot contradict the Torah. Readers may want to revisit the post "
Prophecy is always based on Plain Meaning
."
Christians think that Jesus was the greatest prophet, and Muslims think the greatest prophet was Mohamad. As discussed in #6 (the post on prophecy) neither Mohamad nor Jesus were prophets, and prophecy was actually gone by the time either one lived. Prophecy is in abeyance until the time of the messiah. . . Readers may want to revisit the post "
Examining 'Proof Texts' to see if there are Prophecies about Jesus in the T'nach
."
Number 7 of the Rambam's principles speaks to the fact that the greatest of all prophets was Moses. The Rambam begins this Principle by stating, "Moshe Rabbeinu (Moses our teacher) is the father of all the prophets before and after him."
G-d not only spoke "face to face" (one on one) to Moses, but He also spoke to the entire Jewish nation to convince us not only of who He is, but to recognize the unique relationship He had with Moses.
"Ask, now: of the earliest days that were before you, since the day that G-d created man upon the earth, and from one end of the heaven to the other end, has there ever been such a great thing as this or was there ever heard anything like it? Has a nation heard the voice of G-d...?" (D'varim / Deuteronomy 4:32).
The Jews heard G-d speak the ten utterances (commandments) to every single Jew (some 3 million people). The people saw the fire on the mountain. They heard His voice. He fed them in the wilderness for 40 years. This was not some instantaneous or "one time" thing – no G-d was a daily part of the Jewish nation's life for those 40 years.
In looking at the pages of history, one sees that the story of Sinai was original and has never been repeated. Not only has it never happened again, but no one has even tried to create and tell such a story. It might be possible to fake such a story if it were about "someone else." If someone were to say "G-d spoke to the long dead Aztec people, the entire nation" it could be faked. But we Jews claim that G-d spoke to us – to our ancestors. Each generation in turn told the story to the next, l'dor v'dor (from generation to generation). If it was a lie would 3 million people all know the same lie? Wouldn't someone have said "hey, that isn't what my grandfather told ME?"
Most recently DNA and archeology is supporting what we Jews have said for 3300 years. The kohenim (priests) who we say are descended from Aaron, Moses' brother, do have a common ancestor dating back 3300 years ago.
The Jewish Nation thus knew and experienced G-d personally. Judaism is based on the evidence of our ancestors testimony of what happened to three million eyewitnesses.
Think about that for a moment. Although the Christian bible claims that thousands heard Jesus speak at the Sermon on the Mount – where are those eye witnesses? Did your ancestor hear Jesus speak? Christianity makes no such claim. Those thousands are just a number, and could well be fictional (like the eye witnesses to Harry Potter's fight with Voldemort). The source is in a book by some anonymous authors about anonymous people. Islam is the same. You have to believe what someone else says yet another third or fourth party saw. . . it could be real or it could be made up. There is no way to tell.
Judaism does not need to demand a leap of faith. Just as the Almighty gave our hearts and our emotions to use in order to serve Him, He also gave us our minds. In contrast, a leap of faith demands that an individual not use his intellect in serving God; rather, he should "just have faith." Our own ancestors, some 3 million of them, not only heard Him speak, but they received the manna in the desert. . . for forty years!
In the same way that we have the words of our own ancestors of what they lived through, what they heard, what they saw – so too Moses is the prophet in history whose authenticity was attested to, publicly, by G-d Himself. He is the only prophet appointed in the presence of an entire nation by G-d. The entire Jewish nation heard G-d say:
"I, G-d, am to be your G-d, who brought you out of the land of Egypt, out of the house of slaves." (Sh'mot / Exodus 20:3).
Moses had just led them from Egypt – they had seen the miracles Moses used to convince the Pharaoh to let the Jews leave that land. Hearing G-d speak to them they know now that it is the one and only G-d, the G-d of their fathers, who freed them from Egypt with a mighty hand and who appointed Moses as prophet and leader.
Moses was the only prophet who was made known as a prophet by G-d Himself to the Jewish nation. This was not true of Isaiah, Ezekiel, or any other prophet. Subsequently, any other prophet merits credibility only through the authority of Moses and the Torah. The validity of their prophecies is based upon the definition which Moshe told the Jewish people G-d provided as to when an individual should be accepted by a nation as a prophet (read D'varim / Deuteronomy 13 on how to tell a false from a true prophet).
There are other unique aspects to Moses as the greatest prophet:
1) G-d spoke to Moses "face to face" (meaning directly, as if in conversation). All other prophets communicated with G-d through dreams and visions. (e.g. "in a nighttime dream" (Br'eshit / Genesis 31:24), "in a nighttime dream-vision" (Iyov / Job 33:15). "if he were one of your prophets I, G-d, would revealed Myself to him in a vision, in a dream would I speak to him. Not so My servant Moses: in the whole of My house he is trustworthy. Mouth to mouth I speak to him..." (Baimdbar / Numbers 12:6-8)
2) With other prophets their visions came to them at night while they were asleep in a dream as it says, "in a dream of the night" and only after a deep sleep-like state came over them, and all their senses were shut off except their thoughts. Moses could receive communication from G-d at any time.
3) Prophets were overwhelmed by the intense effect and they might even shake physically. Moses was not affected physically by his communication with G-d.
4) All other prophets received prophecy only when G-d desired it. Some would go months or years or even never again without communication from G-d. Moses, peace be upon him, received prophecy whenever he wanted, as it says, "Stand here and listen to what G-d will tell you what to do."
Yet, as great as Moses was, Jews do not pray to Moses, or through Moses. When we retell the story of the Exodus at Passover his name is not even mentioned! Moses was simply a messenger of G-d, just as the real messiah will be G-d's servant. As we've already discussed – there is only one G-d!
False prophets are easy to spot. No prophet may change any law of the Torah. "You shall not add to the word that I command you, nor shall you subtract from it, to observe the commandments of HaShem, your G-d, that I command you." (D'varim / Deuteronomy 4:2). All of the prophets after Moses re-enforced the words of the Torah and their roles were to bring people back to Torah observance.
The difference between Moshe's prophecy, the Torah, and other prophecy is based upon this seventh Principle, that the Torah cannot be changed. D'varim / Deuteronomy 13:1-4 states that all mitzvot (commands) remain binding forever, and anyone coming to change the Torah is immediately identified as a false prophet. Throughout the Christian bible, Jesus contradicts the Torah and states its commandments are no longer applicable. (John 1:45 and 9:16, Acts 3:22 and 7:37). Mohamad does the same in the Koran. Non-Jews don't have to keep kosher, but for Jews the camel is not kosher. In the Koran Mohamad allows anyone to eat camels. Again, for a non-Jew it would be permissible, but it is not for a Jew. This is yet another way that we know that both Jesus and Mohamad were false prophets – both told their followers they could change the mitzvot.
As great as Moses was, remember that it is G-d who made him great. Moses stuttered. Moses considered himself to be shy and unassuming. Moses did not seek leadership, it was given to him despite his protests. And perhaps, most important to remember, Moses was a human being – not a god.
---
Powered by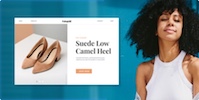 Create your own unique website with customizable templates.
Photos used under Creative Commons from symphony of love, Lawrie Cate, bschmove, Art4TheGlryOfGod, ToGa Wanderings, rottnapples, GotCredit, Israel_photo_gallery, ePublicist, KAZVorpal, jeronimoooooooo, Chajm, Kawee6281, Jim Linwood, Martin Comeau, Chajm, Hugo90, Karim D. Ghantous, Leonard John Matthews, Waiting For The Word, jumpinjimmyjava, Emma Fierberg, Abundance Thinkers, GlasgowAmateur, torbakhopper, WarmSleepy, M. Martin Vicente, slgckgc, Steven DuBois, Waiting For The Word, Soma Kondo, Themeplus, aldenchadwick, ePublicist, torbakhopper, dno1967b, Ian W Scott, Israel_photo_gallery, Ben Sutherland