Unfortunately many Jews are not "Jewish."
As the prophet Hosea wrote
"My people has been eliminated for lack of knowledge; for you have spurned knowledge and I will spurn you from serving Me; and as you have forgotten the Torah of your G-d, I too, will forget your children."
Hosea 4:6.
Moishe (Martin) Rosen (founder of Jews for Jesus) was a Jew, but a Jew who becomes a Christian is not Jewish.
Rosen was an ordained Baptist minister in 1957 (
Northeastern Bible College in New Jersey).
He led Hebrew Christian congregations and worked for the Chosen Peoples Ministry and eventually "Jews for Jesus." Rosen was a Christian through and through -- a Baptist
who was born a Jew and rejected Judaism for Christianity.
Such a person endangers his immortal soul.
Their apostasy can cut off them off /
כרת
(kareit) permanently from G-d and the Jewish people.
A person like Rosen
is in far more spiritual danger than a non-Jew who follows Christianity.
In
Hilchot

Teshuvah
8:1, the Rambam elaborates on the latter dimension: " The good that is hidden for the righteous is the life of the
world to come
... The retribution of the wicked is that they will not merit this life. Rather, they will be cut off and die. This is the intent of the meaning of the term כרת in the Torah, as (Bamidbar / Numbers 15:31) states:
"That soul shall surely be cut off."
Think about the Jews in the bible who followed Ba'al or other false gods – they were still Jews, but they cut themselves off from G-d.
So, yes, Moishe (Martin) Rosen was a Jew –
a Jew who cut himself off from G-d and even worse, he encouraged others to turn away from G-d.
Did you read that?
"I WILL SPURN YOU FROM SERVING ME AND AS YOU HAVE FORGOTTEN THE TORAH OF YOUR G-D, I TOO, WILL FORGET YOUR CHILDREN."
Hosea 4:6.
Being a Jew does not mean you automatically "pass go and collect $200."
The opposite is true.
We made a contract with G-d and when we turn our backs to Him we are judged more harshly that a non-Jew who does the same.
G-d is loving and forgiving, though and G-d desires the apostate's repentance and beckons him/her to renounce iniquity: "From the clutches of the grave I would ransom them, from death I would redeem them, I will be your words of death; I will decree the grave upon you. Remorse shall be hidden from My eyes" (Hosea 13:14).
Unfortunately Moishe Rosen did not repent.
Jews for Judaism has an excellent article on this topic.
Link
.
---
Powered by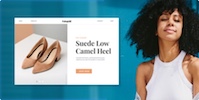 Create your own unique website with customizable templates.
Photos used under Creative Commons from symphony of love, Lawrie Cate, bschmove, Art4TheGlryOfGod, ToGa Wanderings, rottnapples, GotCredit, Israel_photo_gallery, ePublicist, KAZVorpal, jeronimoooooooo, Chajm, Kawee6281, Jim Linwood, Martin Comeau, Chajm, Hugo90, Karim D. Ghantous, Leonard John Matthews, Waiting For The Word, jumpinjimmyjava, Emma Fierberg, Abundance Thinkers, GlasgowAmateur, torbakhopper, WarmSleepy, M. Martin Vicente, slgckgc, Steven DuBois, Waiting For The Word, Soma Kondo, Themeplus, aldenchadwick, ePublicist, torbakhopper, dno1967b, Ian W Scott, Israel_photo_gallery, Ben Sutherland