My intent here is not bash the Christian bible, but it is important for religious people to take a look at the accuracy of the T'nach (Jewish bible) as well as the accuracy of the Christian bibles of today. I will discuss the methods Jews have used for thousands of years to maintain Torah accuracy (and they are amazingly the same as even ancient archeological discoveries atest) to the Christian bibles which have more differences than they have similarities.
If you are a Christian are you really following the teachings of Jesus (if he ever lived?). Why do you suppose the "Jesus Seminar" was founded as an attempt to discern what Jesus really said versus what other later writers inserted into manuscripts -- often reversing earlier papyri? In fact it is impossible (with what we know today) to prove that Jesus even existed. Don't get upset -- I am not saying Jesus is fictional, I'm simply saying it is impossible to prove one way or the other, let alone is there a way to know what Jesus might have said based on the current Christian bible.
Why do I say "current Christian bible"? Isn't it 2000 years old?
Nope, not hardly. Most modern Christian bibles actually date to the 20th century. Eberhard Nestle produced the first edition of the Novum Testamentum Graece in 1898. The Textus Receptus was first edited in 1516 by the Catholic Reformer Desiderius Erasmus. The King James translation was primarily from the Textus Receptus although they did "glean" about a 300 plus variances from other Greek sources. Most modern Christian translations are based on an edition of the Nestle-Aland/United Bible Society (NA/UBS) text (a variation of the Nestle text).
Committees decide which text to use gleaned from various sources. The King James translators did this, and the KJV varies from the Textus Receptus in 287 places. The King James was actually based more on the 3rd edition of the Greek New Testament issued by Stephanus (of Paris) than from the Textus Receptus.
The Novum Testamentum Graece on which the Nestle is based was also decided by committee who gleaned through a large number of manuscripts to decide which texts they thought were more "true." Most modern Christian translations are based on the Novum Testamentum (Nestle). Wikipedia has an article listing many of the differences between them (
link
).
Wikipedia also has an article entitled "
Textual variants in the New Testament
" which states "John Mill's
1707 Greek New Testament was estimated to contain some 30,000 variants in its accompanying textual apparatus
which was based on "nearly 100 [Greek] manuscripts." Ebehard Nestle
estimated this number in 1897 as 150,000–200,000 variants. Bart D. Ehrman
has estimated that there are "between 200,000–400,000 variants [in] several million pages of manuscripts,"
and in 2014 Eldon J. Epp raised the estimate as high as 750,000.
Still, Epp says that there is "no reliable estimate of the total number of variants found in our extant witnesses."
There is
no
Greek manuscript that agrees exactly with either the Textus Receptus or the Nestle. . . Both of them combine text from various earlier Greek sources. Men on these committees decide which to pick and choose, and which to reject. This is why there is no Christian bible of today that one can point to as the "truth" of the early Christians, let alone what Jesus might have said if he lived and is quoted properly. . .(the earliest papyri date to, at the earliest, 50 years after Jesus death and possibly quite a bit later. . . how many quotes do you think are remembered 50 years after the fact?).
This just goes to show that the Christians have a serious problem when it comes to piecing together bibles. The early Greek papyri contradicted each other to an enormous amount. "What do survive are copies of the copies some 5,366 of them in the Greek language alone, that date from the second century down to the sixteenth. Strikingly, with the exception of the smallest fragments, no two of these copies are exactly alike in all their particulars. No one knows how many differences, or variant readings, occur among the surviving witnesses, but they must number in the hundreds of thousands." (The Orthodox Corruption of Scripture: The Effect of Early Christological Controversies on the Text of the New Testament. New York: Oxford University Press, 1993, page 27).
The Nestle is very close to the text of Westcott-Hort which in turn is taken from the Codex Vaticanus (4th century). There are variations of the Nestle as well!. The Gospels "do not go back to the first century of the Christian era" (Catholic Encyclopedia, Farley ed., vol. vi, p. 137, pp. 655-6). "the earliest of the extant manuscripts [of the New Testament], it is true, do not date back beyond the middle of the fourth century (CE)" (Catholic Encyclopedia, op. cit., pp. 656-7).
"The differences among the manuscripts have become great, either through the negligence of some copyists or through the perverse audacity of others; they either neglect to check over what they have transcribed, or, in the process of checking, they make additions or deletions as they please." Origen (circa 235 CE) early church father in "Commentary on Matthew."
Codex Sinaticus and Vaticanus both date to the 4th century CE. Sinaiticus and Vaticanus are not word-for-word with today's Christian bible, but they don't even include the same books in the Christian bible canon as today's RCC and Protestant version. Sinaiticus adds Hermas and Barnabas. Vaticanus omits 1-2 Timothy, Titus, James, 1-2 Peter, 1-3 John, Jude, and Revelation. The inclusion or omission of these works do change the CHRISTIAN BIBLE theology significantly.
Vaticanus is missing over 1,491 words and clauses. It is also missing everything after Hebrews 9:14.
Sinaticus was not, but it also has lots of gaps – due probably to careless scribes who left out 10 to 40 words in various places. Just sloppy. Then there is the Codex Alexandrinus – likewise from the 5th century. It is missing 40 pages -- including Matthew 1:1-25:6, John 6:50-8:52, and II Corinthians 4:13-12:6. Now we come to the Codes Bezae, from the fifth or sixth century, It has the gospels (lots of omissions) and the Acts (missing from 29:22 onwards) in Greek and Latin. . .
Codex Sinaticus omits the following verses (which are in Codex Vaticanus):
Matthew 24:35 - "Heaven and earth shall pass away, but my words shall not pass away";
Luke 10:32;
Luke17:35;
John 9:38;
John 16:15;
John 21:25; and
I Corinthians 13:2.
Next note that Vaticainus leaves out the following verses while Sinaiticus keeps them:
Matthew 12:47.
Luke 23:17
BTW. this verse is left out in B and the NASB, NIV but it is in Sinaiticus and the Majority of all Greek texts "For of necessity he must release on onto them at the feast."
Again B omits Luke 23:34 "Then said Jesus, Father, forgive them; for they know not what they do" while it is retained in Sinaiticus and this time kept in the NASB, NIV. Go figure.
In the gospels alone, both Vaticainus and Sinaticus leave out the following verses.
Matthew 17:21,
Matthew 18:11,
Matthew 23:17;
Mark 7:16,
Mark 9:44,
Mark 46,
Mark 11:26,
Mark 15:28;
Luke 9:55-56,
Luke 17:36,
Luke23:17, and
John 5:4.
The NASB of 1972 omitted these verses, but in 1977 put them back [in brackets]. The NIV continues to omit these verses entirely.
Just to help you out a little bit, here is a list of scriptures in the Christian bible that have been archeologically proven to be forgeries, which is to say, they do not appear in the oldest COMPLETE manuscripts:
Matt. 5:23 without a cause
Matt. 6:13 For thine is the Kingdom, and the power, and the glory, for ever. Amen.
Matt. 6:25 or what ye shall drink*
Matt. 16:2 When it is evening, ye say, it will be fair weather: for the sky is red.
Matt. 16:3 This entire verse
Matt. 17:21 and fasting
Matt. 18:12 into the mountains
Matt. 2O:7 and whatsoever is right, that shall ye receive
Matt. 22:13 and take him away
Matt. 23:35 son of Barachias*
Matt. 24:10 and shall hate one another*
Matt. 24:31 sound of a*
Matt. 24:41 women shall be
Matt. 25:6 cometh
Matt. 27:52 and the graves were opened*
Matt. 27: 53 and went*
Matt. 28:19 therefore
Mark 4:37 so that it was now full*
Mark 6:51 beyond measure and wondered
Mark 7:8 For as the washing of pots and cups: and many other such like things as ye do
Mark 7:14 unto me every one of you
Mark 9:24 with tears
Mark 9:29 and fasting
Mark 9:44 This entire verse
Mark 9:45 into the fire that shall never be quenched
Mark 9:46 This entire verse
Mark 9:47 fire
Mark 9:49 and every sacrifice shall be salted with salt
Mark 10:24 for them that trust in riches
Mark 10:30 houses and brethren and sisters and mothers and children and lands with persecutions*
Mark 14:30 twice*
Mark 14:68 and the @#%$ crew
Mark 14:72 the second time*
twice*
Mark 16:9-20 All these verses
Luke 2: 40 in spirit
Luke 8:45 and sayest thou, Who touched me?
Luke 16:16 and every man presseth into it
Luke 17:12 which stood afar off*
Luke17:35 women
Luke 18:11 with himself*
Luke 22:43 This entire verse
Luke 22:44 This entire verse
Luke 22:68 me, nor let me go
Luke 23:5 teaching*
Luke 23:34 Then said Jesus, Father forgive them; for they know not what they do
Luke 24:42 and of an honeycomb
John 1:25 asked him, and*
John 3:13 which is in heaven
John 4:9 for the Jews have no dealings with the Samaritans
John 5:3 waiting for the moving of the water
John 5:4 This entire verse
John 5:25 and now is*
John 8:1-11 all these verses
John 8:59 going through the midst of them and so passed by
John 16:16 because I go to the Father
John 19:23 and also his coat*
John 21:25 This entire verse
Acts 6:3 Holy Ghost and (should read "spirit of")
Acts 6:8 faith (should read "grace")
Acts 8:37 This entire verse
Acts 9:31 churches (should read "church")
were (should read "was")
Acts 15:32 and confirmed them*
Acts 18:5 pressed in the spirit (should read "earnestly occupied with the Word")
Acts 18:21 I must by all means keep this feast that cometh in Jerusalem: but
Rom. 3:22 and upon all
Rom. 6:12 it in
Rom. 7:6 that being dead (should read "being dead to that")
Rom. 8:26 for us
Rom. 11:6 But if it be of works, then it is no more grace; otherwise work is no more work
Rom. 14:6 and he that regardeth not the day, to the Lord he doth not regard it
1 Cor. 2:1 testimony (should read "mystery")
1 Cor. 6:20 and in your spirit, which are God's
1 Cor. 7:5 fasting and
1 Cor. 10:28 for the earth is the Lord's and the fulness thereof
1 Cor. 15:24 cometh
2 Cor. 4:14 by (should read "with")
Gal. 3:1 that ye should not obey the truth
Gal. 3:17 in Christ
Gal. 5:19 adultery
Gal. 5:21 murders
Eph. 5:9 Spirit (should read "light")
Eph. 5:30 of his flesh, and of his bones
2 Thess. 2:9 Even him
1 Tim. 3:16 God (should read "who")*
1 Tim. 4:12 in spirit*
1 Tim. 6:5 from such withdraw thyself*
2 Tim. 3:3 without natural affection*
Heb. 12:18 mount that might be touched and that burned with fire (should read "fire that might be touched and burned")*
Heb. 12:20 or thrust through with a dart*
James 5:16 Confess your faults (should read "Therefore confess your sins")*
1 Pet. 2:5 spiritual (before the word "sacrifices")
1 Pet. 3:8 courteous (should read "humble")
2 Pet. 1:1 God and our (should read "our Lord and")*
1 John 3:16 of God
1 John 5:7 in heaven, the Father, the Word and the Holy Ghost: and these three are one
1 John 5:8 And there are three that bear witness in earth
1 John 5:13 and that ye may believe on the name of the Son of God
Rev. 1:17 unto me, Fear not*
Rev. 2:22 their (should read "her")*
Rev. 5:3 neither under the earth*
Rev. 5:9 us (omitted by the Alexandrian Ms., one of the three oldest Mss. known)
Rev. 5:10 us (should read "them")
we (should read "they")
Rev. 5:13 and under the earth*
Rev. 6:2 to conquer (should read "he conquered")*
Rev. 9:4 neither any green thing*
Rev. 9:13 the four horns of*
Rev. 10:6 and the sea, and the things which are therein*
Rev. 11:17 and art to come*
Rev. 12:12 inhabiters of* of (before the words "the sea")
Rev. 14:5 before the throne of God*
Rev. 14:12 here are they*
Rev. 16:5 and shalt be (should read "the holy")*
Rev. 16:7 another out of*
Rev. 16:11 and their sores*
of their deeds*
Rev. 16:17 from the throne*
Rev. 18:22 of whatsoever craft he be*
and the stone of a millstone shall be heard no more at all in thee*
Rev. 20:5 But the rest of the dead lived not again until the thousand years were finished*
Rev. 21:24 of them which are saved*
and honor*
Rev. 21:26 and honor*
Rev. 22:3 more*
The ones marked with an asterisk (*) do not appear in the Codex Sinaiticus. The ones without (*) do not appear, as they are written in contempory Christian Bibles, in either the Codex Sinaiticus, or the Codex Vaticanus. These are the two oldest complete, or nearly complete Greek Manuscripts of the Christian bible. Granted there are portions of the C.V. that are missing.
---
Powered by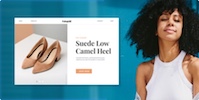 Create your own unique website with customizable templates.
Photos used under Creative Commons from symphony of love, Lawrie Cate, bschmove, Art4TheGlryOfGod, ToGa Wanderings, rottnapples, GotCredit, Israel_photo_gallery, ePublicist, KAZVorpal, jeronimoooooooo, Chajm, Kawee6281, Jim Linwood, Martin Comeau, Chajm, Hugo90, Karim D. Ghantous, Leonard John Matthews, Waiting For The Word, jumpinjimmyjava, Emma Fierberg, Abundance Thinkers, GlasgowAmateur, torbakhopper, WarmSleepy, M. Martin Vicente, slgckgc, Steven DuBois, Waiting For The Word, Soma Kondo, Themeplus, aldenchadwick, ePublicist, torbakhopper, dno1967b, Ian W Scott, Israel_photo_gallery, Ben Sutherland