Some missionaries claim that Jews "made up" the Noahide "laws" (mitzvot). One recently claimed "Noah, I am pretty sure never heard of the 613 Torah precepts. How can a religion that began before Judaism be a subset of Judaism's laws? To me, the 613 Torah precepts are "add-ons" to the seven Noahide laws that prexisted Mt.Sinai - as a "gentile" religion, yes? No Jews then."
This missionary is somehow under the mistaken view that the "Noahide" mitzvot came AFTER the 613 mitzvot.
Wrong.
G-d gave seven mitzvot to all of mankind (these are what are called the Noahide mitzvot).
These seven are found IN the Torah preceding Sinai and what the missionary is calling "Jewish laws" are not laws, they are mitzvot -- a command.
Here are the seven mitzvot which apply to all humans. They are all found in B'reshit (Genesis) BEFORE there were any Jews.
1. Prohibition against murder -
B'reshit / Genesis 4:23-24
,
9:6
2. Probition against idolatry -
B'reshit / Genesis 4:26
3. Prohibition against blasphemy -
B'reshit / Genesis 4:26
4. Prohibition of sexual misconduct -
B'reshit / Genesis 1:28
,
4:22
,
6:3
,
6:12
5. Prohibition against failure to establish courts -
B'reshit / Genesis 1:28
,
9:6
6. Prohibition against theft -
B'reshit / Genesis 6:11
7. Prohibition against eating live meat (e.g. tearing the limb off of a living animal and eating it) -
B'reshit / Genesis 9:4
Let's revisit history (chronology -- the order in which things happened).
Which came first -- the Jewish covenant or the Noahide covenant?
Noah / נוֹחַ was not a Jew. Noah lived ten generations beforeAvraham, who is considered to be the first Jew.
The term "Noahide" just means "descendent of Noah" and hence includes every human being alive in the World today. The term has come to be used to speak of people who consciously follow the seven mitzvot given to mankind up until Noah's time as there are definitely people alive today who are idolaters, who murder, and so on. Thus the term is normally applied to non-Jews who have accepted the seven mitzvot which were given to humans up through Noah.
G-d LATER (time passing, aka "chronological order") gave an additiona 606 mitzvot to the Jews. The list of the seven can also be found in
Sanhedrin 56a (the Talmud)
.
The common mistake seems to be (as with the missionary in the first sentence) that the Jews "added" up the seven mitzvot "later" -- but clearly they are all found in B'reshit / Genesis and they apply to all human beings -- Jew and gentile.
Jews do not proselytize -- we do not try to convert non-Jews to Judaism. The reason is simple: there is no need for a non-Jew to be a Jew. The Talmud tells us that there are 70 families (biblical nations) with 70 paths within humanity. The 70 nations of the world came from and are named after the 70 descendants of the three sons of Noah which are listed in
B'rsheit / Genesis 10:1-32
. During Sukkot, in the days of the Temple, 70 bull offerings were brought -- each sacrifice corresponding to each of the 70 nations of the world.
Each human being has his or her path within a path. Yet, there is one universal basis for us all. The role of a Jew is as a nation of priests to the other nations -- a "light unto the nations" leading by example and by teaching those who want to learn. . .
---
Powered by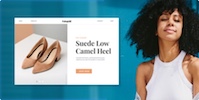 Create your own unique website with customizable templates.
Photos used under Creative Commons from symphony of love, Lawrie Cate, bschmove, Art4TheGlryOfGod, ToGa Wanderings, rottnapples, GotCredit, Israel_photo_gallery, ePublicist, KAZVorpal, jeronimoooooooo, Chajm, Kawee6281, Jim Linwood, Martin Comeau, Chajm, Hugo90, Karim D. Ghantous, Leonard John Matthews, Waiting For The Word, jumpinjimmyjava, Emma Fierberg, Abundance Thinkers, GlasgowAmateur, torbakhopper, WarmSleepy, M. Martin Vicente, slgckgc, Steven DuBois, Waiting For The Word, Soma Kondo, Themeplus, aldenchadwick, ePublicist, torbakhopper, dno1967b, Ian W Scott, Israel_photo_gallery, Ben Sutherland