Oy, one of those annoying "written bible" only trolls (sola scriptura / karaite, etc.) who insist on misinterpreting the T'nach, disrespectfully at that, has been going on about how Shlomo HaMelech (King Solomon) married non-Jews. This is not true, and easily disproved by reading the T'nach itself.
Marriage is only recognized (in Judaism) between two Jews. The T'nach tells us that Solomon had 700 wives, ergo ALL 700 would have to have been Jews, or they would not have been married to Solomon.
1 + 1 = 2.
"Foreign wives" in
Melachim Alef 11 / 1 Kings 11
simply means that Solomon married women who were not born Jewish, but who converted to Judaism.
Since we are told that Solomon was the wisest man who ever lived, and he was Torah observant enough that G-d allowed him to build the first holy Temple, why do these annoying people who know very little insist they know everything? Solomon authored many of the books of the T'nach (Jewish bible). He wrote
"Shir HaShirim," the "Song of Songs,"
and
"Mishlei," "Proverbs,"
replete with wise sayings; for example,
"Let kindness and truth never leave you; tie them around your neck; write them on the tablet of your heart,"
(
Mishlei / Proverbs 3:3
) and
"Consider the behavior of the ant, lazy one, observe its constant busy-ness, and gain wisdom."
(
"Mishlei" / Proverbs 6:6
).
Another work by King Solomn is
"Kohelet," "Ecclesiastes"
-- a book examining the philosophies of the world, including those alien to Judaism -- which ends with
"The end of the matter, everything having been heard, is 'Fear the L-rd and perform His Commandments, for this is the purpose of Man.' " Mislei / Proverbs 12:13.
Yet fools misreading
Melachim Alef 11 / 1 Kings 11
in a vacuum think that Solomon turned to idolatry, and he had 700 non-Jewish wives!
They say they base this on the bible -- but that is not true. They are simply misinterpreting a passage because they are reading it in a vacuum.
The following is stated in the Torah concerning intermarriage with several nations that the Israelites will face upon entering the Promised Land:
D'varim / Deuteronomy 7:3-4
"And you shall not intermarry with them; your daughter you shall not give to his son, and his daughter you shall not take for your son. (4) For he will cause your son to turn away from following Me, and they will serve other gods; then the wrath of the L-rd will be kindled against you, and He will soon destroy you."
A Jew cannot inter-marry with a non-Jew. The only way a Jewish man can take a wife who was not born Jewish is for that woman to convert to Judaism PRIOR to the marriage.
This prohibition includes all gentiles (
Avodah Zarah
36b;
Yad, Issurey Biyah
12:1).

Ergo Solomon could not legally marry non-Jewish women.
The Hebrew wording and the knowledge of Torah are required for the correct understanding of the message these two verses convey. The Torah teaches two important concepts here. On the one hand, with the understanding that the "he" in
D'varim / Deuteronomy 7:4
refers to the Gentile father-in-law, the one referred to as "your son" is the son of the Israelite father, a Jew, who is marrying the daughter of the Gentile father. The verse then states that this Israelite son will "serve other gods ", which means that any children of this marriage will be Gentiles, following the race and faith of their Gentile mother.
Read that again. Any children of a marriage between a Jewish man and a Gentile woman will be Gentiles, following the race and faith of their Gentile mother.
Ergo there would be no children of Solomon who could inherit the Jewish throne. But G-d PROMISED King David that it was Solomon's descendants who would be the rightful kings of Israel (Judah, too) -- and that eventually the messiah would come from Solomon's line.
If Solomon's wives were not Jews then none of his children would be Jews -- meaning NO MESSIAH ever and a broken promise by G-d.
My G-d does not lie.
If you assume King Solomon followed the halacha (Jewish law) how is it he marries no-Jews wives? That is a clear violation of the Torah [
D'varim / Deuteronomy 7:3
and
Babylonian Talmud Avoda Zara 36b
].
So it is obvious that King Solomon had converted his non-Jewish wives. It is just as obvious that some of the 1000 wives and concubines may not have truly given up their pagan ways. Some of the wives returned to their old religious practices (pagan) in their old age [see Ralbag on Melachim Alef / Kings 1 14:21] .
Once halachally they converted they are clearly Jewish and so are their children -- even if they practiced paganism.
This is not only a reasonable assumption but that is what our sages explicitly teach us In the Talmud and more. [see Bava Kama 38b, Yevamot 76a, The Rambam's Isurei Biah 13:14].
Rehoboam / רְחַבְעָם, the son of Solomon, became King of Judah (the southern Kingdom). He would not have been made king if he was not (a) Jewish and (b) a Davidic heir of the tribe of Judah. If Solomon's wives were not Jews then Rehoboam would not have been Jewish and he would have had no claim to the throne.
"And Rehoboam came to Jerusalem, and he assembled all the House of Judah and the tribe of Benjamin, one hundred and eighty thousand chosen warriors, to wage war with the House of Israel, to return the kingdom to Rehoboam, the son of Solomon."
Melachim Alef 12 / 1 Kings 12:21
.
I mean HOW basic is all of this folks???? G-d made a promise to David that his heirs THROUGH SOLOMON would be the only rightful heirs to the throne. G-d did not lie and it was
not
conditional.
When your days are finished and you shall lie with your forefathers, then I will raise up your seed that shall proceed from your body after you, and I will establish his kingdom.

He shall build a house for My name, and I will establish the throne of his kingdom forever.

I will be to him a father, and he shall be to Me a son; so that when he goes astray I will chasten him with the rod of men, and with the stripes of the sons of Adam.

But My mercy shall not depart from him as I withdrew it from Saul, whom I removed from before you.

And your house and your kingdom shall be confirmed forever before you; your throne shall be established forever."

.
Shmuel 2 / 2 Samuel 7:12-16
Notice the bit about "
when he goes astray I will chasten him with the rod of men, and with the stripes of the sons of Adam."
-- G-d punished Solomon for the errors he made letting his foreign-born wives revert to their pagan ways -- but He (G-d_ did not remove the throne (meaning those wives HAD to be Jewish) from Solomon's heirs.
G-d made ETERNAL promises that Solomon's Jewish children (whose mothers had to be Jewish -- because Judaism only passes through the mother, or by a legal Jewish conversion). . . Read on:
When your days (David) are complete to go to your forefathers, I will raise up after you your offspring who will be from among your sons, and I shall make his kingdom firm. He shall build a Temple for Me, and I shall make his throne firm forever.
Divrei Hayamim 1 /
1 Chronicles 17:11-12
.
The promise of the throne through Solomon isn't a bit conditional. Just the opposite -- Solomon's heirs are in the line of succession FOREVER.
Behold, a son will be born to you; he will be a man of rest, and I shall grant him rest from all his enemies all around. His name will be Solomon, and I will be bestow peace and tranquility upon Israel in his days. He will build a Temple for My Name's sake; he will be a son to Me and I will be a Father to him. And I will establish the throne of his kingdom over Israel forever.
Divrei Hayamim 1 / 1 Chronicles 22:9-10
.
Nothing conditional here.
King David said to the entire congregation,
"Solomon my son is but lone; G-d has chosen him although he is young and tender; and the work is great, for this palace is not for a man, but for HaShem, G-d."
Divrei Hayamim 1 / 1 Chronicles 29:1
.
Solomon sinned. The higher the person, the smallest sins are enlarged as if they were enormous. Because Solomon was wise, learned in Torah and promised so much (the messiah would come from him) his sin of allowing his foreign born wives (who had converted to Judaism) to revert to their pagan ways was very, very serious indeed. Solomon let those wives build altars to their false gods. It was this very great sin that condemed him to be punished (as G-d had forseen when He spoke to David all those years before). . . but Solomon himself was never an idolater, and the wisest man who ever lived (per the bible) was never that great of a fool.
---
Powered by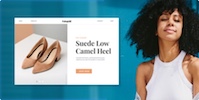 Create your own unique website with customizable templates.
Photos used under Creative Commons from symphony of love, Lawrie Cate, bschmove, Art4TheGlryOfGod, ToGa Wanderings, rottnapples, GotCredit, Israel_photo_gallery, ePublicist, KAZVorpal, jeronimoooooooo, Chajm, Kawee6281, Jim Linwood, Martin Comeau, Chajm, Hugo90, Karim D. Ghantous, Leonard John Matthews, Waiting For The Word, jumpinjimmyjava, Emma Fierberg, Abundance Thinkers, GlasgowAmateur, torbakhopper, WarmSleepy, M. Martin Vicente, slgckgc, Steven DuBois, Waiting For The Word, Soma Kondo, Themeplus, aldenchadwick, ePublicist, torbakhopper, dno1967b, Ian W Scott, Israel_photo_gallery, Ben Sutherland