The Talmud is part of the Torah. The Torah gives Jews 613 mitzvot (the "do this" and "do not do that") instructions. Often the written Torah will say "do it as I commanded you" -- but the "how to" is not given in the written Torah because it was given as the oral Torah. Adding or subtracting from that 613 -- THAT would be changing the Torah (and the Talmud does not do that).
Jesus sure did add to and subtract from them -- often reversing mitzvot and throwing out others!
"You shall not add to the word that I command you, nor shall you subtract from it, to observe the commandments of HaShem, your G-d, that I command you." D'varim / Deuteronomy 4:2.
What does that mean?
Some missionaries seem to think it means that if something isn't mentioned in the Torah it is forbidden. But that doesn't make sense – after all the Torah tells us "And you shall observe all that they shall instruct you" (D'varim / Deuteronomy 17:10).
Observe all that they instruct you (who is "they"?) – but don't add to the word or subtract from it. . .
If we could understand everything Sola Scriptura (by reading the bible) there would not be the command to listen to our instructors and observe all they tell us to do.
There are 613 mitzvot in the Torah for Jews (and 7 for non-Jews). When D'varim (Deuteronomy) tells us not to add or subtract from those mitzvot it means DO NOT CHANGE THEM.
If the Torah tells you "do not steal" Vayikra / Leviticus 19:11, then do not steal.
It doesn't mean "you can steal a colt and donkey" (Matthew 21:7) but don't steal anything else. Or "if you think you are the messiah you can steal stuff."
No, "do not steal" means DO NOT STEAL.
Another example. The Torah tells us it is a mitzvah to marry. "To marry a wife by means of ketubah and kiddushin." D'varim / Deuteronomy 22:13.
Ergo one should marry. (Jesus failed to fulfill this mitzvah).
Does it say "marry only one woman"? No it does not. It simply says to marry. The Torah is silent on whether marriage should be monogamous or polygamous – so neither one is commanded. That choice is left open, one is not adding to or subtracting from the mitzvah to marriage by marrying one person or more than one – the Torah is silent on the subject.
However, since the Torah also tells us to listen to our judges and their instructions they may build a fence around a mitzvah to protect it. Again, if the mitzvah is silent on an aspect this is not adding to or subtracting from the mitzvah – as the mitzvah itself has not been changed.
Make sense?
Read Sh'mot (Exodus) chapter 18: "But you must [also] seek out from among all the people capable, G-d-fearing men - men of truth, who hate injustice. You must then appoint them over [the people] as leaders of thousands, leaders of hundreds, leaders of fifties, and leaders of tens. 18:22 'Let them administer justice for the people on a regular basis. Of course, they will have to bring every major case to you, but they can judge the minor cases by themselves. They will then share the burden, making things easier for you. 18:23 If you agree to this, and G-d concurs, you will be able to survive. This entire nation will then also be able to attain its goal of peace.'" Sh'mot / Exodus 18:21-23.
Torah is clear: do not change the mitzvot in the Torah. It is also clear that we are to learn and listen to the learned men from all of the tribes who instruct us and interpret the mitzvot to new situations and problems. Another word for judge is "rabbi." Rabbis sit in Beit Din (courts of law) and adjudicate cases (including conversions) even today. The higher courts (the 23 judge and 70 judge Sanhedrins) do not currently exist, but will in the messianic era.
There are 613 mitzvot in the Torah for Jews (and 7 for non-Jews). When D'varim (Deuteronomy) tells us not to add or subtract from those mitzvot it means DO NOT CHANGE THEM.
Jews are very careful to not change the mitzvot. But the Christian bible has example after example of Jesus and his followers changing the mitzvot -- in direct violation of the eternal command not to change them.
Wouldn't you say that "doing away with the mitzvot" is CHANGING them just a bit?
"(Jesus) has redeemed us from the curse of the law, having become a curse for us." (Galatians 3:13).
There are no changes in the mizvot of Moses compared and contrasted to the New Covenant. The Mosaic covenant is eternal – indeed all of the covenants are forever. The covenant G-d made with Noah still stands, so does the covenant made with Abraham, renewed with Jacob and renewed with Isaac. . . each covenant builds on the previous – none of them have been replaced. The so-called "new" covenant is actually a renewal of the covenants that went before it. It is a fundamental principle of Judaism that the Torah received at Sinai will never be changed nor become obsolete. This concept is mentioned in the Torah no less than 24 times, with the words: "This is an eternal law for all generations" (Sh'mot / Exodus 12:14, 12:17, 12:43, 27:21, 28:43, Vayikra / Leviticus 3:17, 7:36, 10:9, 16:29, 16:31, 16:34, 17:7, 23:14, 23:21, 23:31, 23:41, 24:3, Bamidbar / Numbers 10:8, 15:15, 19:10, 19:21, 18:23, 35:29, D'varim / Deuteronomy 29:28).
But yet again, let's repeat that quote from the Christian bible "(Jesus) has redeemed us from the curse of the law, having become a curse for us." (Galatians 3:13).
The statement is false. The Torah is a blessing, not a curse. "(Torah) is a tree of life to those who take hold of it, and those who support it are fortunate' (Mishlei / Proverbs 3:18).
The mitzvot (commandments) are not a curse, they are a blessing. The mitzvot do not restrict our lives – they enhance them, allowing us to live on a holier life, closer to G-d.
Gallatians seems to view the commandments of the Torah as something we just have to do in order to get our just reward in the World to Come. Thus Jesus came and took away the "curse."
The focus of Judaism and of Torah is that it is an instruction book on how to live a better life -- of doing what is right and avoiding what is wrong. G-d gave us the so that we could enjoy olam hazeh, this world. Vayikra / Leviticus 18:5 says, "Keep My decrees and laws so that a person may do them and live by them."
Jesus could not have taken away the joy of the mitzvot, because the T'nach tells us that they are eternal – and that we will observe them in the time of the true messiah.
Here is a list of the 613 mitzvot found in the written Torah which we do not "add to or subtract from." The Talmud (being a legal book) tells us how to fufill some of them and also argues various legal cases impacted by some of the mitzvot (when someone steals, which is breaking a mitzvah, given a specific circumstance how should they be punished?).

---
Powered by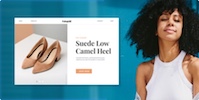 Create your own unique website with customizable templates.
Photos used under Creative Commons from symphony of love, Lawrie Cate, bschmove, Art4TheGlryOfGod, ToGa Wanderings, rottnapples, GotCredit, Israel_photo_gallery, ePublicist, KAZVorpal, jeronimoooooooo, Chajm, Kawee6281, Jim Linwood, Martin Comeau, Chajm, Hugo90, Karim D. Ghantous, Leonard John Matthews, Waiting For The Word, jumpinjimmyjava, Emma Fierberg, Abundance Thinkers, GlasgowAmateur, torbakhopper, WarmSleepy, M. Martin Vicente, slgckgc, Steven DuBois, Waiting For The Word, Soma Kondo, Themeplus, aldenchadwick, ePublicist, torbakhopper, dno1967b, Ian W Scott, Israel_photo_gallery, Ben Sutherland