Recently the blog has focused on how Jews know that Jesus was not the messiah (he did not have the correct parentage, he did not fulfill the prophecies and human sacrifice is forbidden. The Torah also teaches us that no one can atone for the sins of another -- each of us is responsible for his / her own sins. That last topic -- our personal responsibility -- brings me back full circle to the intention of this blog.
The focus of this blog is not on Jesus (as a person or a god). The goal of this blog is to explain what Jews believe and to show how these beliefs are based firmly in the Jewish bible (primarily the Torah, the Five Books of Moses). The other books of the bible (Prophets and Writings) do nothing more but re-enforce what G-d already taught us in the Torah. We are forbidden from adding to or subtracting from the mitzvot of the Torah. Think about it -- the prophets spent most of their effort trying to return Jews to Torah observance!
This blog exists to help teach uneducated Jews and interested non-Jews the teachings of Torah (and thus Judaism) -- and to refute the assumption by many a missionary that Judaism and Christianity are "the same" -- except they believe the messiah has come (Jesus) while the Jew still awaits the messiah.
This assumption is false. There are far more differences between Judaism and Christianity than there are similarities.
Let's just list a few differences, Remember: what one Christian believes another will reject -- some Christian reading the list will say "I don't believe in "original sin" or "faith over works", but the list of what Christians believe is based on a majority of "normative" Christian teaching and beliefs:
A Jew cannot be Christian and remain Jewish. A Jew accepting the beliefs of another religion (gods) and rejecting those promises we made to G-d to do and to hear is endangering his or her immortal soul. A Jew can never stop being a Jew, and thus turning to
עבודה זרה
/ avodah zarah (strange / foreign worship, aka idolatry) is cutting that person off from G-d and the Jewish people. That person is an apostate to the Jewish people until such time as he or she returns to G-d and repents of their idolatry.
The term idolatry in Judaism means any form of worship we did not know at Sinai, and any thinking Christian must realize that the Jews of Sinai did not pray to or through Jesus.
The website
Simple to Remember
puts it well. Jews do not accept Jesus as the messiah because:
(
What exactly is the Messiah?
)
---
Powered by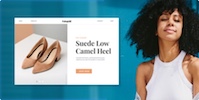 Create your own unique website with customizable templates.
Photos used under Creative Commons from symphony of love, Lawrie Cate, bschmove, Art4TheGlryOfGod, ToGa Wanderings, rottnapples, GotCredit, Israel_photo_gallery, ePublicist, KAZVorpal, jeronimoooooooo, Chajm, Kawee6281, Jim Linwood, Martin Comeau, Chajm, Hugo90, Karim D. Ghantous, Leonard John Matthews, Waiting For The Word, jumpinjimmyjava, Emma Fierberg, Abundance Thinkers, GlasgowAmateur, torbakhopper, WarmSleepy, M. Martin Vicente, slgckgc, Steven DuBois, Waiting For The Word, Soma Kondo, Themeplus, aldenchadwick, ePublicist, torbakhopper, dno1967b, Ian W Scott, Israel_photo_gallery, Ben Sutherland