Recently we discussed the fact that Jesus could not have been the messiah because he is missing the most basic criteria: if he was a "virgin birth" and if Joseph, Mary's husband, had not contributed the sperm to create him, then Jesus had no tribal status and may well have been a mamzer (disqualifying him not only from kingship, but limiting his marriage pool in the future). If Joseph was his father the two totally different lineages given for Joseph in the Christian bible would both disqualify both Joseph and Jesus from the right to kingship (being the messiah).
Not to mention the fact that neither man ever WAS a messiah (an anointed king of the Jews). . .
Let's look at the other end of the spectrum Could Jesus' murder by Roman crucifixion (like about 50,000 other Jews) constitute a sacrifice?
Absolutely not.

The Torah vehemently FORBIDS human sacrifices.
Vayikra / Leviticus 18:21

; "
you shall not give any of your offspring to pass through for Molech. And you shall not profane the Name of your G-d. I am the L-rd." (Molech was a false god, but the point is that human sacrifices profane the name of G-d and are forbidden).
Vayikra / Leviticus 24

; "
if a man strikes down any human being he shall be put to death.. . . one who strikes a person shall be put to death. . . One law shall be exacted for you, convert and resident alike, for I am the L-rd, your G-d.
Got that? Jesus' murder by the Romans was not legal per Jewish law. The Jews had lost the right to pass the death penalty and Jesus (per the Christian bible) had not committed a crime warranting the death penalty. The trial of Jesus as described in the Christian bible could never have happened -- it went against Jewish law (we can discuss the trial at another time). The point being that a human death is NOT a sacrifice, it is an abomination to G-d.
See also D'varim / Deuteronomy 18:10-12; Jeremiah 7:31, 19: 5;





Ezekiel 23:37, 39





). These all speak of how G-d hates human sacrifice.



Bamidbar / Numbers 35:33

;
"you shall not corrupt the land in which you live, for the blood corrupts the land, and the blood which is shed in the land cannot be atoned for except through the blood of the one who shed it."
D'varim / Deuteronomy 24:16

; "
Fathers shall not be put to death because of sons, nor shall sons be put to death because of fathers; each man shall be put to death for his own transgression.
Melachim II / II Kings 14:6

; "
it is written in the book of the Torah of Moses, which the L-rd commanded saying: "Fathers shall not be put to death for sons, nor shall sons be put to death for fathers, but each man shall be put to death for his own sin."
See also

Sh'mot / Exodus 32:31-33

; Yirmiyahu / Jeremiah 31:29 [30 in a Christian Bible]; Yechezkel /Ezekiel 18:4,20; and T'hillim / Psalms 49:7.
Aside from the fact that human sacrifice is forbidden, Torah tells us that a proper sacrifice must be of a kosher, domestic animal (the animal is often identified as a bull, a seh (goat or lamb), etc (see

Sh'mot / Exodus 13:13

;

Vayikra / Leviticus 2

2

)

. Jesus, being a human (or even a demi-god) was obviously not a kosher animal and thus was unacceptable as a sacrifice.
The sacrificial ritual must be administered by a Jewish Priest (see Vayikra / Leviticus

Chapters 1-7). According to the accounts in the Greek Testament (Christian Bible), Jesus was crucified by Roman soldiers (Matthew 27:35; Mark 15:24; Luke 23:33; John 19:18, 23). Some Christians may say that Jesus was a priest "like Melchitzedek" -- but Jewish sacrifices had to be brought by Jewish priests who were of the tribe of Levi and descended from Aaron (Moses' brother) -- which would exclude Jesus (see

Sh'mot / Exodus 29:9

and

Bamidbar / Numbers 25:13

for two of many references).

Many missionaries state that Jesus was a "sin sacrifice." In Hebrew a sin is a mistake -- you tried to do the right thing and you "missed." It is important to note that only accidental mistakes by individuals and a few, fairly minor, wrongdoings by individuals could be atoned for with the few types of sacrifices that atoned for "sin" and "guilt."
The חַטָּאת cḥattat (accidental sins) and אָשָׁם asham sacrifices were PRIVATE offerings brought by INDIVIDUALS, not "atonement" offerings on behalf of the entire nation. As mentioned the חַטָּאת chatat was for a missing of the mark (a
חֵטְא

/ cheit -- you tried to do good but missed) and the אָשָׁם asham was for three different types of violations:
unintentionally taking and using something from the holy Temple. The person must return the items, add 1/5th in restitution and bring an asham;

asham taluy is for when you aren't sure if you sinned or not, so just to be sure you bring an asham taluy. If later you discover that you did commit a cheit (accidental sin) you bring a chatat (sin offer);

asham g'zelot if you lied under oath defrauding someone of his things or money. In this case again you have to return the stolen things and add 1/5th to it as well as bring the asham g'zelot.
Torah further tells us that the blood of the (
חֵטְא

/ cheit / sin) sacrifice had to be sprinkled by the Jewish Priest on the veil of the sanctuary and on the altar in the Temple (e.g.,

Vayikra / Leviticus 4: 5-6

). Christian Bible evidence clearly shows this was not done.

Then it tells us that
cheit / sin) sacrifice must be without any physical defect or blemish (e.g.,

Vayikra / Leviticus 4:3

). According to the various accounts in the Christian Bible, Jesus was beaten, whipped, and dragged on the ground before being crucified (Matthew 26:67, 27:26, 30-31; Mark 14: 65, 15:15-20; Luke 22: 63; John 18:22, 19:1, 3). Moreover, as a Jew by birth, Jesus was circumcised on the eighth day after being born, a ritual that leaves a scar ("sign of the covenant"). According to the Christian Bible, circumcision is tantamount to mutilation (Philippians 3:2, Galatians 5:12).

Torah says that the Passover sacrifice be a male-goat, be offered on an individual (per household) basis (Bamidbar / Numbers 28:22), not as a communal offering. According to the Christian Bible, Jesus' death (termed a "sin sacrifice") expiated the sins of mankind (Romans 6:10; Hebrews 9:12, 10:10, 10:18 ).



Torah goes on to say that the Paschal seh (goat or lamb) was NOT to be offered for the removal of sins. It was a commemorative/festive offering. The sacrificed Paschal seh (goat or lamb) had to be roasted and eaten, and in the first instance in Egypt its blood was used to mark the side-posts and lintel of the doors (

Sh'mot / Exodus 12: 7-8

). There is no record in the Christian Bible that this Jesus was eaten or that his blood was put on the door posts (lest it be suggested that Christianity promotes cannibalism).

Torah says that there were individual and communal sacrifices .

Torah teaches that sacrifices can only atone for sins committed PRIOR to the offering of the sacrifice. No sacrifice could ever atone for sins committed AFTER the sacrifice was offered. Thus, no sacrifice could ever atone for people born after the sacrifice was offered.

So, as you can clearly see that the death of Jesus could never atone for any sin, much less all sins of all people for all time? NOT AT ALL, NEVER!

The story is pagan in its entirety and breaks all the laws of Jewish sacrifice.
The missionaries who say that Jesus was a human sacrifice whose death "atoned for the sins of the world makes a common mistake regarding sacrifices. They seem to think that G-d needed them (bloodthirsty god perhaps?) Missionaries seem think there was some "magic" in blood sacrifices and this is not supported by the Jewish bible. Indeed sacrifices were not so much for G-d as they were a gift from G-d.

The Rambam explained this when he told us that G-d doesn't need sacrifices.

Man does.

In other words, the Jews were used to bringing sacrifices and this is why G-d permitted them. Sacrifices gave man a way to feel closer to G-d by giving Him something of value (be it money, flour, an animal, etc.).

In pagan religions the gods were bloodthirsty and needed blood to be satisfied. In Judaism G-d permitted man to bring sacrifices because man needed them -- He needs nothing.
The Rambam's "The Laws of Repentence":
"If a person violates any mitzvot of the Torah, willingly or unintentionally. . .he must repent. . .Similarly, people who are sentenced by the Rabbinical court to be executed, or to be lashed, do not attain atonement through their death or lashing unless they repent and confess. . .
Now that the Beit Hamikdash (Holy Temple) is not standing, and there is no sacrificial altar for atonement, we are only left with repentance.
Through repentance, G-d forgives our sins, and no mention is made of these sins even if one sinned one's whole life and repented only in his final moments. As it is written, "The wickedness of the wicked will not cause him to stumble when be turns back from his wickedness." (Ychezkiel / Ezekiel 33:12)."
Sacrifices were not magic -- they were a gift of G-d to help us truly atone by giving up something of value to Him. G-d forbids and abhors human sacrifice. The death of Jesus (if he ever even lived) couldn't have atoned for the sins of anyone,
he was simply murdered by the Romans as were tens of thousands of Jews.
---
Powered by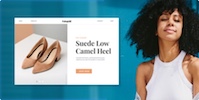 Create your own unique website with customizable templates.
Photos used under Creative Commons from symphony of love, Lawrie Cate, bschmove, Art4TheGlryOfGod, ToGa Wanderings, rottnapples, GotCredit, Israel_photo_gallery, ePublicist, KAZVorpal, jeronimoooooooo, Chajm, Kawee6281, Jim Linwood, Martin Comeau, Chajm, Hugo90, Karim D. Ghantous, Leonard John Matthews, Waiting For The Word, jumpinjimmyjava, Emma Fierberg, Abundance Thinkers, GlasgowAmateur, torbakhopper, WarmSleepy, M. Martin Vicente, slgckgc, Steven DuBois, Waiting For The Word, Soma Kondo, Themeplus, aldenchadwick, ePublicist, torbakhopper, dno1967b, Ian W Scott, Israel_photo_gallery, Ben Sutherland