It is very frustrating that some "internet trolls" will visit my Facebook page and make stupid, inflammatory accusations about Judaism.
The most recent was a troll who "spammed" multiple threads with the accusation that in D'varim / Deuteronomy 22 the Torah (and thus Judaism) puts rape victims to death.
D'varim / Deuteronomy 22:22 - 29
deals with the question of both adultery and rape. Rape is never condoned, and the Torah (which discusses laws and legal punishments for those who break them) discusses different situations for various crimes. In this chapter a distinction is made between seemingly willing immoral sexual activities (both adultery and suspected rape) and unwilling sexual activities.
In the case of rape this distinction is made by whether or not a woman cries out during the act. In a city if a woman were to scream for help someone would come to help her. In the country if a woman screams out for help there is no one around to hear her and help her. . .
Therefor the Torah differentiates between whether a woman raped in the city cries out or not. If she does not cry out for help it is perceived that she was willing, and not a victim.
If a man and a woman engage in extra-marital sex both of them were liable to the justice system up to and including the death penalty.
This necessitates understanding how Jewish law works.
How likely was it for an adulterer or anyone else for that matter to be put to death?
Very unlikely.
More than one death penalty in 70 years was considered rare and the court was called a "bloody Sanhedrin."
This is because the rules around passing the death penalty set a very high bar.
One witness must not testify against a person to inflict any punishment or penalty for a crime that he may have committed. A case must be established through the testimony of [at least] two or three witnesses. (
D'varim (Deuteronomy) 19:15
).
There would have to have been two eye witnesses to the rape.
The witnesses could not be associated with either person.
This is what you must do] if a corrupt witness acts to testify falsely against a person. Two men who have testimony to refute [the false witnesses] shall stand before G-d, before the priests and judges who are involved in that case. The judges shall carefully interrogate [the refuting witnesses], and if the [first] two witnesses are found to have testified falsely against their brother you must do the same to them as they plotted to do to their brother, thus removing evil from your midst.
(
D'varim (Deuteronomy) 19:15-19
)
Jewish courts do not use a jury system, but rather a group of judges, to decide legal decisions. The smallest Jewish court consists of three judges, and these courts still exist today. In ancient times appeals could be made to courts with 23 judges, all the way "up" to the great court which had 71 judges (this number is fixed in the Torah).
A three judge court could, for example, rule on theft cases. A capital punishment case (for example) required a court of 23 judges (a small Sanhedrin), but false prophets had to be adjudicated by the great Sanhedrin of 71 judges (the Great Sanhedrin). (
Mishna, Sanhedrin 1:1-6
).
The number (23) is derived from
Bambidar (Numbers) 35:24-25
as discussed in the Rambam's
Mishna Torah
: "What is the source which teaches that capital cases may be judged only by a court of 23? Although this is a matter conveyed by the Oral Tradition, there is an allusion to it in the Torah.
Bamidbar / Numbers 35:24-25
states: "And the congregation shall judge... and the congregation shall save...." Implied is that there must be the possibility of a congregation judging - and condemning him to death - and a congregation saving - and seeking his acquittal. Now a congregation is no less than ten. Thus there are at least 20 judges. We add three judges so that there not be an equally balanced court and to allow the possibility of "following after the inclination of the majority."
The number (71) for the Great Sanhedrin is also discussed in the
Mishna Torah
: "Great Sanhedrin. It was composed of 71 judges. This is derived from
Bamidbar / Numbers 11:16
which states: "Gather for Me seventy men from the elders of Israel." And Moses presided over them, as the verse continues: "And they shall stand there with you." Thus there are 71."
A death penalty could be appealed to the "supreme court" of the land -- the "Great Sanhedrin."
The Great Sanhedrin was the supreme court of the land, the court which met in the Temple in the Chamber of Hewn / Carved Stone. It was comprised of priests, scribes and judges -- normally 71 judges. This number is taken from
Bambidbar (Numbers) 11:16
"Gather for Me seventy men from the elders of

Israel

."
Moses was the 71st in the very first Great Sanhedrin.
In minor and Great Sanhedrin, the judges selected among them a prosecutor and defense "attorney." After hearing the testimony of the witnesses, the judges align with the prosecution or defense and debate would ensue where a judge would give his view of the evidence and try to convince his fellow judges to rule according to his view. The Sanhedrin would then vote. If all the judges voted "guilty" or even all but one voted "guilty" the accused was set free. There had to be at least two judges voting for innocent for a man to actually be condemned to death. This is one reason the death penalty was so rare (one in 70 years was rare).
As there is no Sanhedrin in existence today, and the precise location of the lishkat hagazit is not even known for sure, capital punishment would not be lawful at the present time.
There has been no death penalty since 30 CE (prior to the date given for Jesus' supposed death), and even when it existed it was very hard to achieve the ultimate penalty.
Anti-Semites love to hate Jews. They will take something they do not understand completely out of context (as this troll did about
D'varim / Deuteronomy 22
) and make outlandish accusations.
---
Powered by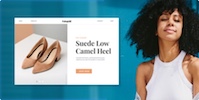 Create your own unique website with customizable templates.
Photos used under Creative Commons from symphony of love, Lawrie Cate, bschmove, Art4TheGlryOfGod, ToGa Wanderings, rottnapples, GotCredit, Israel_photo_gallery, ePublicist, KAZVorpal, jeronimoooooooo, Chajm, Kawee6281, Jim Linwood, Martin Comeau, Chajm, Hugo90, Karim D. Ghantous, Leonard John Matthews, Waiting For The Word, jumpinjimmyjava, Emma Fierberg, Abundance Thinkers, GlasgowAmateur, torbakhopper, WarmSleepy, M. Martin Vicente, slgckgc, Steven DuBois, Waiting For The Word, Soma Kondo, Themeplus, aldenchadwick, ePublicist, torbakhopper, dno1967b, Ian W Scott, Israel_photo_gallery, Ben Sutherland