By "the beginning" I mean let us start with the very first disqualification of Jesus as a potential messiah. The "table stakes" (entry fee if you will) to be the messiah is a man who is a direct descendant of Kings David and Solomon on his father's side.
​Tribal lineage is only passed by a Jewish biological father impregnating a Jewish woman (his wife or concubine). The mother must be Jewish because "who is a Jew" is passed maternally (
link
), while tribal status is passed by the Jewish father IF the mother is Jewish.
For those who want to understand in more depth why
"who is a Jew" is passed maternally
follow the link.
Christianity teaches of the virgin birth of Jesus, and this supposed miracle is actually the very first thing that totally disqualifies Jesus from being a Jewish king (messiah). Joseph was married to Mary. Some missionaries try to avoid the issue of Jesus' legitimacy by stating that Mary was engaged to Joseph, but not yet married. Thus there is no question of adultery, because she was engaged, but not married. Nice try, but (there was no such thing as an engagement in ancient Judaism). Marriage was a two part process, and in the first stage (
eirusin
) the couple might not live together, but they were still considered married. Also note that Joseph is said to have thought to divorce Mary (
Matthew 1:19
). One divorces a wife, not a fiance.
As an outsider (non-Christian) it is odd to me that a missionary can become so in love with the idea of a virgin birth that they ignore that Jews are a real people, with real laws. At the time Jesus was supposedly born we had a real country (even though it was occupied by the Romans). Jewish law (halacha) was given by G-d. These are not man-made rules, these are the very words G-d commanded us to do and to follow. In this post we will discuss Jewish law taken from the bible and it will show why the virgin birth disqualifies Jesus from even being a member of the tribe of Judah, let alone a messianic "wannabe."
In the beginning (of the covenants with our people: Abraham, not Adam!) no one was Jewish. Abraham had a covenant with G-d, so did Isaac, as did Jacob, but the first Jews were created (converted if you will) at Sinai when G-d revealed Himself to the entire nation and we agreed to be His people. The laws relating to "who is a Jew" relate, then, only post-Sinai (again, some missionaries seem to ignore chronological order!). The first
"

You shall not intermarry with them; you shall not give your daughter to his son, and you shall not take his daughter for your son.

For he will turn away your son from following Me, and they will worship the gods of others, and the wrath of the L-rd will be kindled against you, and He will quickly destroy you.

" D'varim / Deuteronomy 7:3-4. see also
Ezra 10:2-3
..
Tribal lineage however is passed only by the Jewish father (if the mother is Jewish). We also know this because this is what G-d tells us in the T'nach (bible). Start with
Bamidbar / Numbers 1:17-18
where the pedigrees are decreed by the men (not the women). according to their families (tribes). Rashi (great biblical commentator) wrote
"
They brought the records of their pedigrees and witnesses of their birth claims, so that each one should trace his genealogy to a tribe."
Every tribal lineage
can only be transmitted from a father to his biological sons (assuming the mother is Jewish -- if the mother is not Jewish the child has no Jewish status at all, including no tribe). The Torah discusses that only men transmit tribal status in Bamidbar / Numbers 1:17-18 (quoted above) , including the right to priesthood and kingship (Sh'mot / Exodus 40:15; Baidbar / Numbers 25:12-13).
This is what G-d has decreed in the Torah. And G-d does not lie.
"G-d is not a man that He should lie, nor is He a mortal that He should relent. Would He say and not do, speak and not fulfill?"
Bamidbar / Numbers 23:19.
"And also, the Eternal One of Israel will neither lie nor repent, for He is not a human to repent."
1 Samuel 15:29
"I am G-d and not a man. In your midst is the Holy One."
Hosea 11:9
.
"Who is a Jew" passes maternally (see D'varim / Deuteronomy 7:1–5, Vayikra / Leviticus 24:10, and Ezra 10:2–3) and lineage (tribal status) passes paternally (by the father -- assuming one first has a Jewish mother) -- and ALL of this is found in the written Torah. Sh'mot / Exodus 6:14, 6:25, B'midbar / Numbers 17:21, 34:14, 36:1, Y'hoshua / Joshua 14:1, 19:51, 21:1, 22:14, Ezra 1:5, 2:59, 2:68, 3:12, 4:2-3, 8:1, 10:16; N'ḥemyah / Nehemiah 7:61, 7:69-70, 8:13, 12:12, 12:22-23.
Some missionaries will argue that
Tzelafchad
/
Zelophehad's daughters (
בְּנוֹת צְלָפְחָד) inherit from their father. This, they insist, means that Mary could pass her tribe on to Jesus whether or not Joseph was the biological father. First of all, there is not one passage in the Christian bible which says it is Mary's lineage (although missionaries will try to fit one of two conflicting lineages to her). It would not matter what her birth tribe was since a woman's birth tribe "goes away" upon marriage. A woman becomes a member of her husband's tribe when she marries him. The story of
Tzelafchad/ Zelophehad's daughters re-enforces the fact that tribal status is passed only by men (and not women).
Tzelafchad / Zelophehad's five daughters are told they may inherit their fathers "things" only so long as they remain in their father's tribe. If they marry in the same tribe then that property stays in the tribe (because it is the tribe of their husband as well as their birth tribe).

The part that the missionaries do not quote is Bamidbar / Numbers 36 which shows that if any of
Tzelafchad / Zelopehahd's daughters married into a different tribe they would lose their father's property -- proving yet again that this type of inheritance is only from the male (father) and not the woman:
"You have also been commanded by G-d to give the hereditary property of Tzelafchad our brother to his daughters. 36:3 'But if they marry a member of another Israelite tribe, then the hereditary property coming to us from our fathers will be diminished, since it will be added to the tribe into which they marry. Our hereditary property from the lottery system will thus be diminished. 36:4 Even if the Israelites have the jubilee, their hereditary property will be added to the property of the tribe into which they marry, and it will be subtracted from the property of our fathers' tribe.'
36:5 Moses gave the Israelites instructions at G-d's command, saying, 'The tribe of Joseph's descendants have a just claim.

36:6 This is the word that G-d has commanded regarding Tzelafchad's daughters: You may marry anyone you wish as long as you marry within your father's tribe.

36:7 The hereditary property of the Israelites will thus not be transferred from one tribe to another, and each person among the Israelites will remain attached to the hereditary property of his father's tribe.



36:8 'Thus, every girl who inherits property among the Israelite tribes shall marry a member of her father's tribe. Each Israelite will then inherit his fathers' hereditary property,

36:9 and the hereditary property will not be transferred from one tribe to another.

Each of the Israelite tribes will then remain attached to its hereditary property.' 36:10 Tzelafchad's daughters did exactly as G-d had commanded Moses. 36:11 Machlah, Tirtzah, Chaglah, Milcah and No'ah, the daughters of Tzelafchad, married their cousins. 36:12 They thus married into the families of Manasseh son of Joseph, and their hereditary property remained with their father's family." Bamidbar / Numbers 36:2-8.
Ergo the tale of
Tzelafchad
's daughters clearly shows that tribal rights pass only through the men -- unless the women do not marry (and thus remain in their father's tribe). The story of Tzelfchad's daughters actually refutes the missionary argument rather than supporting it.
One final missionary argument (when all else fails) is that Jesus was adopted by Joseph, thus giving him the right to the tribe of Judah.
Nice try, but Jewish law does not work that way. Tribal status does not pass to an adopted child.
If adoption into the royal line were possible, one would have to wonder why Athaliah took such drastic measures following the death of her sons at the hands of Jehu and his men: "
And Athaliah, Ahaziah's mother, saw that her son was dead, and she rose and destroyed all those of royal descent.
"
2
Kings 11:1.
Had adoption been a viable solution to the problem of an heir, Athaliah would have been able to pursue that route -- but instead when her son died she killed those that had the lineage to claim the throne. See also 2

Kings 9:27, 10:13-14.
Yoash the son of Ahaziah
was saved (hidden away), and he did have the lineage to the royal family.
Tribal status only pass from biological Jewish father of a specific tribe who has a child with a Jewish woman. Adoption doesn't pass tribal lineage and neither do women (a woman takes her husband's tribe upon marriage and the tribe of her birth is immaterial). If the woman has a child from a man other than her husband that child would have no tribal status (being the result of adultery per Jewish law).
Ask the missionary who argues for adoption into kingship if Queen Elizabeth II of England had adopted a boy prior to giving birth to Charles would that adopted son be in line for the British throne? The answer is NO. So why is it so hard for them to understand the same is true of Jewish law? While Jewish law is different from British -- this concept is the same.
Add to this the fact that Jewish "adoption" significantly different from Roman / Christian adoption. In Judaism the concept of being adopted and having your birth parents "forgotten" is non-existent.
A Jew who is adopted into a family of a tribe other than his birth tribe does NOT take the tribe of the adopting family. The argument is false. In Judaism an adopted child retains the tribe of his birth (if he had one). A girl retains her father's tribal status until such time as she marries outside of that tribe (and then she is a member of her husband's tribe).
In Ketuvim (Writings) we are told that Esther is adopted by her cousin Mordechai (Book of Esther 2:7). Esther's full name is used twice in the story --- and both times it is tied to her birth father (Esther daughter of Avihayil). (Book of Esther 2:15 and 9:29) -- in other words, she is called by the name of her
biological father,
not her adoptive father.
A child born as a priest (a kohein) is ALWAYS a kohein even if adopted by someone from the tribe of Judah. Adoption does NOT change tribal status -- it is only biological from a Jewish father to his Jewish child.
In Mary's case if the father of her child was anyone other than Joseph the child was a
mamzer
and had no tribal status at all. When a woman marries she takes on the tribe of her husband (as if her birth tribe simply disappeared). Mary's lineage is totally immaterial -- excepting that she had to be Jewish.
So adoption by Joseph of Jesus would not make Jesus a member of the tribe of Judah.
A child may be raised by persons other than his or her biological parents, but the heritage (parentage) does not change as it does in Western society. From the
Guide for the Jewish Adoptive Parent
:
"It might come as a surprise to learn that adoption, as a legal institution does not exist in Jewish tradition, at least not in the same way that it is understood in civil law. . . Adoption as a legal institution was rare in Biblcal and Rabbinical literature. The Bible contains several incidents of foster care which, though not the equivalent of adoption, are noteworthy. Most famous of these was Moses, who was raised by Pharaoh's daughter. Later Rabbinic sources praise this pagan woman for her piety and note that Moses' name was given to him by his foster mother; his Hebrew name, presumably given to him at birth, is not remember. Ruth's son Oved was nursed and perhaps raised by her mother-in-Law Naomi. . . Esther, orphaned at an early age is raised by her cousin Mordecai. . .

"Rabbinic law also describes no formal adoption procedure. Rather the Rabbinic court provided for the care of needy children by the appointment of a legal guardian, an apotropos, who was responsible for the child's economic and educational welfare. An apostropos was appointed for orphaned children and an asufi (foundling; a child with no known parents), and occasionally when biological parents were incapable of providing adequate care. It was considered meritorious to take into one's house children in need of care and to raise them along with one's own family.

"There are crucial differences between the Jewish and civil institutions of adoption. While Jewish law recognizes the possibility of creating a facsimile of parental and filial obligations that could approximate those in a biological relationship, the natural bond between parent and child cannot be legally severed. Though a child might be physically removed from the biological parents, some legal relationship to them was preserved"
The Encyclopedia Judaica states (reprinted at the
Jewish Virtual Library
):
Adoption

is not known as a legal institution in Jewish law.

According to halakhah the personal status of parent and child is based on the natural family relationship only and there is no recognized way of creating this status artificially by a legal act or fiction.

However, Jewish law does provide for consequences essentially similar to those caused by

adoption

to be created by legal means. These consequences are the right and obligation of a person to assume responsibility for (a) a child's physical and mental welfare and (b) his financial position, including matters of inheritance and maintenance. The legal means of achieving this result are (1) by the appointment of the adopter as a "guardian" (see *Apotropos ) of the child, with exclusive authority to care for the latter's personal welfare, including his upbringing, education, and determination of his place of abode; and (2) by entrusting the administration of the child's property to the adopter. The latter undertaking to be accountable to the child and, at his own expense and without any right of recourse, would assume all such financial obligations as are imposed by law on natural parents vis-à-vis their children. Thus, the child is for all practical purposes placed in the same position toward his adoptors as he would otherwise be toward his natural parents, since all matters of education, maintenance, upbringing, and financial administration are taken care of (Ket. 101b; Maim., Yad, Ishut, 23:17–18; and Sh. Ar., EH 114 and Tur ibid., Sh. Ar., ḤM 60:2–5; 207:20–21; PDR, 3 (n.d.), 109–125). On the death of the adopter, his heirs would be obliged to continue to maintain the "adopted" child out of the former's estate, the said undertaking having created a legal debt to be satisfied as any other debt (Sh. Ar., ḤM 60:4).

Indeed, in principle neither the rights of the child toward his natural parents, nor their obligations toward him are in any way affected by the method of "

adoption

" described above; but in fact, the result approximated very closely to what is generally understood as

adoption

in the full sense of the word.
Along with the laws defining that tribal status passes only by a Jewish father impregnating his wife (or concubine) with his zera (think "sperm") we also have the many promises by G-d to King David that the right to kingship would never be removed from King Solomon. Thus the messiah must be descended not only to a member of the tribe of Judah, but the messiah must also be descended from Kings David and Solomon. This post is long enough, I will save that discussion for another post.
---
Powered by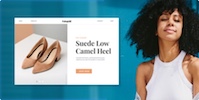 Create your own unique website with customizable templates.
Photos used under Creative Commons from symphony of love, Lawrie Cate, bschmove, Art4TheGlryOfGod, ToGa Wanderings, rottnapples, GotCredit, Israel_photo_gallery, ePublicist, KAZVorpal, jeronimoooooooo, Chajm, Kawee6281, Jim Linwood, Martin Comeau, Chajm, Hugo90, Karim D. Ghantous, Leonard John Matthews, Waiting For The Word, jumpinjimmyjava, Emma Fierberg, Abundance Thinkers, GlasgowAmateur, torbakhopper, WarmSleepy, M. Martin Vicente, slgckgc, Steven DuBois, Waiting For The Word, Soma Kondo, Themeplus, aldenchadwick, ePublicist, torbakhopper, dno1967b, Ian W Scott, Israel_photo_gallery, Ben Sutherland