We revere G-d and we should show the greatest respect for His name, as the Torah states,
"[You must] fear this glorious, awesome Name of G-d your L-rd" (D'varim / Deuteronomy 28:58).

Some of His names should never be pronounced except in prayer or in study.

"Whoever utters the (four letter holiest) Name (Tetragrammaton) must be put to death—the entire congregation has to take part in his execution; the same applies to a foreigner as to a citizen: he must die for his
uttering of the Name" (Vayikra / Leviticus 24:16).
The various words used to speak of G-d in the T'nach are more "descriptions" rather than "names." We humans try to use words to express Him -- and they range from "mighty ruler," to "judge" to "merciful" to "eternal" to "Father" to "King" and so forth.
The
Talmud
lists nine names (really more descriptions than names) appearing in the T'nach and which are so sacred that they may not be destroyed (Jews bury torot which are beyond repair so that the holy names will not be destroyed).
In Vayikra / Leviticus 24:16 (the passage in question) the Hebrew word is actually וְנֹקֵ֤ב (v'nokev). It actually means to declare or to state clearly and explicitly. Compare
B'ré
shĭt / Genesis 30:28
,
Bamĭdbar / Numbers 1:17
and
Y'shayahū / Isaiah 62:2
.
The verb נֹקֵ֤ב (nokev) has 3 different meanings, and it depends on the context which meaning applies.
One meaning is to pierce, to perforate, to bore (a hole) - e.g.,
Y'shayahu / Isaiah 36:6
.
A second meaning is to specify, to name, to state - e.g.,
Br'eshit / Genesis 30:28
.
A third meaning is to curse, to blaspheme - e.g.,
Vayikra / Leviticus 24:16
.
Have you ever seen
B'réshĭt / Genesis 30:28
translated as
"Pierce your wages to me", B'mĭdbar / Numbers 1:17 as "those men who had been pierced by name"
or
Y'shayahū / Isaiah 62:2
as
"you will be called by a new name that G-d's mouth will pierce"?
The name of G-d (the four letter holiest name) was only uttered in the Temple during prayer. It is very holy. The people who write it cavalierly or attempt to pronounce it (not knowing the vowels!) are showing disrespect to G-d.
The Tetragrammaton was spoken on at least three occasions in the T'nach and on all three occasions the consequences to the people it was spoken against were disastrous (Sh'mot / Exodus 2:12, Sh'muél Alef / 1 Samuel 17:45, and M'lachim Beit / 2 Kings 2:24); this is why the correct vowels are never printed and are kept a closely-guarded secret.
The "son of the Israelite woman" in
Vayikra / Leviticus 24
committed two offences: (1) he spoke the Four-Lettered "Name", and (2) he cursed It. He was executed for the first of these crimes.
The sin of "cursing G-d" (24:15) is so serious that no "atonement" is possible for it: the person committing a sin of such seriousness must "bear his guilt" (ibid.), i.e. it remains with him for the remainder of his life, and is dealt with by G-d Himself after his death.
Why is showing respect as requested BY G-d in the T'nach such a "big deal" to people? Some people seem to want to "love" G-d on their terms (not His). True love is doing the things the person (or G-d) cares about rather than our own inclinations. . .
The most relevant text for the prohibition against uttering the Tetragrammaton as it is written is the Mishnah (Sanhedrin 10:1) in which Saul declares that one who pronounces the divine name with its letters (i.e. as it is spelled) has no share in the World to Come.
As for people (like me) who hyphenate English words such as G-d, it is done out of respect, not necessity. There is no rule that we must not spell out the names in English. It is simply a sign of respect and honor that some of us choose to follow.
Do not forget that the bible you purport to follow tells you not to be swayed by your own opinions, but to listen to the judges and teachers whom G-d has appointed to teach you. When you were 5 you might have wanted to run into the street to retrieve a rolling ball, but your parents would have wisely told you to stop -- look both ways -- and proceed only if there was no ongoing traffic.
The point is that we all need to be taught. Those who arrogantly think they "know" something and ignore teachers do so at their own peril. Personally, I would not want to trust a heart bypass surgery to someone who sat down one day to read "Heart Bypass for Dummies."
I'd rather have a doctor who attended medical school, did a proper residency and studied under learned experts.
Why is the Torah any different?
Read Sh'mot (Exodus) chapter 18:
"But you must [also] seek out from among all the people capable, G-d-fearing men - men of truth, who hate injustice. You must then appoint them over [the people] as leaders of thousands, leaders of hundreds, leaders of fifties, and leaders of tens. 18:22 'Let them administer justice for the people on a regular basis. Of course, they will have to bring every major case to you, but they can judge the minor cases by themselves. They will then share the burden, making things easier for you. 18:23 If you agree to this, and G-d concurs, you will be able to survive. This entire nation will then also be able to attain its goal of peace.'"
Sh'mot / Exodus 18:21-23
.
From the time of Moses to today there have been Rabbis (teachers / judges) from all the tribes who teach and mete out justice. They apply the mitzvot to various legal problems (this is what much of the Talmud is doing – describing the rules in a given situation). . . and it is ALL biblical. Rabbinical courts do not "change the law" the rabbis are doing exactly what G-d instructed them to do – follow the rules and apply them using the Torah as their guide.
According to Rabbi Vidal Bikerman of Chabad, it doesn't count as erasing G-d's name when we type them on the Internet, since technically every time the screen refreshes (several dozen times per second), it's already been "removed."
---
Powered by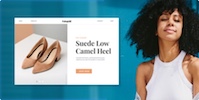 Create your own unique website with customizable templates.
Photos used under Creative Commons from symphony of love, Lawrie Cate, bschmove, Art4TheGlryOfGod, ToGa Wanderings, rottnapples, GotCredit, Israel_photo_gallery, ePublicist, KAZVorpal, jeronimoooooooo, Chajm, Kawee6281, Jim Linwood, Martin Comeau, Chajm, Hugo90, Karim D. Ghantous, Leonard John Matthews, Waiting For The Word, jumpinjimmyjava, Emma Fierberg, Abundance Thinkers, GlasgowAmateur, torbakhopper, WarmSleepy, M. Martin Vicente, slgckgc, Steven DuBois, Waiting For The Word, Soma Kondo, Themeplus, aldenchadwick, ePublicist, torbakhopper, dno1967b, Ian W Scott, Israel_photo_gallery, Ben Sutherland