Most adults know the difference between reality and stories. Reality is the actual things that happen to real people and stories are flights of fancy -- like fairy tales, Harry Potter boks, Homer Simpson, SpongeBob Squarepants, etc.
That should be pretty clear to everyone, right?
So why, when it comes to the idea of prophecy, do people ignore reality and go straight to the fantasy?
The only logical answer is that the reality doesn't say what some people want it to say. As a result they immediately fly to "types and shadows," -- the nonliteral. The "it makes no sense, but just have faith" argument.
This is totally unbiblical (believe it or not) and definitely un-Jewish.
Some missionaries, upon realizing that things in the T'nach (Jewish bible) actually referred to something or someone in the surrounding text came up with the myth of "dual prophecy." This fiction says "oh sure, that prophecy was for XYZ, but it ALSO fits Jesus." Total nonsense. There is no such thing as "dual prophecy." Find me ONE statement from the T'nach (bible) stating that prophecies have dual meanings. There are none.
Take any "proof text" that is part of "dual prophecy" and read it IN CONTEXT. Do this and the dual prophecy claim quickly falls apart.
Yeshayahu / Isaiah

7:14
-- This is the supposed prophecy that Jesus will be born from a virgin birth. But read
Yeshayahu / Isaiah
chapter 7 (the entire chapter) and it is clear that Jesus was not born in the days of Ahaz, for whom the message was given.
"And the L-rd continued to speak to (King) Ahaz, saying "Ask for yourself a sign from the L-rd, your G-d: ask it either in the depths, or in the heights above."
Yeshayahu / Isaiah 7:10-11
. King Ahaz lived 700 years BCE. If the sign was for him (as G-d Himself said) then how could this be a prophecy that Jesus would be born from a virgin? King Ahaz had been dead 700 years before Jesus -- so Jesus' birth could in no way be a sign for King Ahaz! In other words this is a VERY SPECIFIC prophecy for one person (Ahaz) and trying to fit it to another (Jesus) is deceit and nothing more.
Link to translation.
Matthew 2:15 says
"Out of Egypt I called my son."
This is supposedly fulfillment of the prophecy by the prophet Hosea in chapter 11. What does Hosea 11 actually say?
"For, when Israel was young, I loved him, and from Egypt I called My son."
Hoshea / Hosea 11:1 Again to call this a "dual" prophecy about Jesus ignores the context and is deceitful, nothing more.
Link to translation.
Fiction (story telling) versus reality.
As these few examples show a specific prophecy cannot be used for something that does not apply to it -- out of time and context.
Prophecy is another of those words that have very different meanings in the T'nach / Judaism and Christianity. Prophecy in Judaism is very different from the "fortune teller" concept found in the Western view of the term. The Meriam-Webster dictionary says that prophecy is "a statement that something will happen in the future." That is a Christian definition, but not the biblical one.
The Hebrew word for prophecy is נְבוּאָה / navua (a feminine noun). A נָבִיא / navi (prophet) had direct communication with G-d (through dreams and / or visions with the exception of Moses who spoke directly with G-d), and who relayed G-d's message to his or her own generation. The way a Christian uses the term "prophet" or "prophecy" would be a רֹאֶה Ro'eh ("Seer") not a נָבִיא Navi ("Prophet").
Samuel is called a רֹאֶה Ro'eh ("Seer") in Divrei Hayamim Alef / 1 Chronicles 9:22, 26:28 and 29:29, but he is also called a נָבִיא Navi ("Prophet") in Divrei Hayamim Beit / 2 Chronicles 35:18, showing that the two terms are not identical. There is also the word חֹזֶה Ḥozeh ("Visionary"). This word describes someone who experiences "visions." Other than Moses all prophets did communicate with G-d through visions and dreams.
Some messages had meaning for the current and future generations, but all prophecy must have a message for the current generation (of that prophet), be direct from G-d (not through an angel or intermediary) and cannot contradict the Torah. If the message is not for the current generation (of the living prophet) and is from an intermediary (not G-d) it is not prophecy per the definition of the wrod.
Thus prophecy is a personal relationship and contact between a צדוק / tzadok (righteous person) and G-d. This is usually through dreams although Moses had communication with G-d while he was awake. Navua doesn't mean fortune telling or predicting the future, although sometimes these are present.
The word is based on niv sefatayim meaning "fruit of the lips," which emphasizes the navi's role as a speaker. A navi is really a spokesperson for G-d – one who speaks to his or her generation on behalf of G-d.
The greatest navi to ever live was Moses. He could hear G-d clearly and directly (as if "face to face")."When Moses came into the Tent of Meeting to speak to Him, he heard the Voice speaking to him." (Bamidbar / Numbers 7:89).
Most other navi's heard from G-d as if through a prism, or a fog – through dreams and visions"I make Myself known to him (other prophets than Moses) in a vision. I speak to him in a dream." (Bamidbar / Numbers 12:6).The Rambam wrote that to be a prophet one must be wise, have a clear mind, be; of impeccable character, and totally in control of their emotions. A prophet is mature, of a calm nature and full of joy. A prophet is not interested in material things or the frivolities of life. A prophet's desire is to devote themselves entirely to knowing and serving G-d.
At the height of prophecy all Jews were prophets – and prophecy existed in Israel because having all the Jews together in the holy land made for a holy enough link for it to exist and thrive. There were Yeshivot (schools) dedicated to training people to be navis – because one must be very much a tzedak (righteous person) to have that kind of a link to G-d.
Not all prophets were Jews (though most were) and there were women as well as men prophets.
Even if a person meets all the criteria G-d may not give them prophecy (and for now we are not in an age of prophecy so there are no prophets. Jesus and Mohamad could not have been prophets, because prophecy was gone by then).
If a prophet did tell of what would happen in the future such a statement was given either as a promise or a warning. Promises always come to pass. Warnings from prophets (of potential calamities) may or may not happen. Any negative prophetic warning can always be prevented through prayer and repentance. Think of the story of Jonah and the people of Nineveh who were able to avoid the curse by heeding the prophet's warning. . .
The Book of Daniel is not found in Prophets in the T'nach and is not considered prophecy. Christians upon hearing this are usually outraged – but consider the definition you've been given. Daniel did not communicate directly with G-d. Daniel communicated with an angel. Thus the information in Sefer Daniel (the Book of Daniel) is not prophecy. This does not lessen its value or importance. Was Daniel a prophet? That was a debate among our sages, some say yes and some say no. We do know that the information we have from him is not prophecy (for the reasons just given).
The T'nach itself gives us a stern warning against listening to soothsayers and diviners.Vayikra / Leviticus 19:26-31 "you shall not indulge in sorcery, and you shall not believe in lucky times. . . You shall not turn to the mediums, nor shall you seek after the wizards, [and thereby] be defiled by them; I am the L-rd your G-d."This creates problems for Christianity. The Christian bible is full of stories of Jesus talking to the dead, demons, the "devil", etc. are all forbidden. (D'varim / Deuteronomy 18:11 and 19:31).
We are warned not to follow false prophets – including those who show us miracles. Miracles do not "prove" a prophet (let alone a messiah).
"If there should stand up in your midst a prophet or a dreamer of a dream, and he will produce to you a sign or a wonder, and the sign or the wonder comes about, of which he spoke to you, saying "Let us follow gods of others that you did not know (at Sinai) and we shall worship them do not hearken to the words of that prophet or to that dreamer of a dream, for HASHEM, your G-d, is testing you to know whether you love HASHEM, your G-d with all your heart and with all your soul. HASHEM, your G-d, shall you follow and Him shall you fear; His commandments shall you observe and to His voice shall you hearken; Him shall you serve and to Him shall you cleave. And that prophet and that dreamer of a dream shall be put to death, for he had spoken perversion against HASHEM, your G-d Who takes you out of the land of Egypt, and Who redeems you from the house of slavery to make you stray from the path on which HASHEM, you G-d, has commanded you to go; and you shall destroy the evil from your midst." (Artscroll) D'varim / Deuteronomy 13:2-6.
If someone adds to or subtracts from the Torah -- changing any of its lessons and mitzvot -- they are a false prophet.
D'varim / Deuteronomy 18
says there will be prophets after Moses -- and that these prophets will not change or "add to" Torah. Both Jesus and Mohamad changed the unchangeable rules of the Torah, thus they would have been false prophets.
By the time of Jesus (and later Mohamad) prophecy had been gone for hundreds of years. As Israel was destroyed and holiness declined (with the encroachment of Hellenism) prophecy became more and more sporadic.
The last prophets realized that it was declining and that we were entering a period when there would be no more prophecy for a long time. Therefore Ezra, a prophet, called a Sanhedrin which came to be known as the Men of the Great Assembly. There were 120 members rather than 70. They codified the T'nach and Siddur (prayer book) and prepared the Jews for the move from the era of Proecy to the era of Knowledge . . .the era we are still in today.
The T'nach tells us of the end of prophecy.We have not seen our signs; there is no longer a prophet, and no one with us knows how long. (T'hillim / Psalms 74:9).Two things converged to bring prophecy to an end. One is the Diaspora -- the dispersal of Jews from the land of Judah (Israel). The majority of Jews did not return to Israel from the Babylonian (Iranian) exile, and without a majority of Jews in Eretz Yisrael (the land of Israel aka the land of the living) prophecy is limited.
The second reason prophecy ended is because the Men of the Great Assembly appealed to G-d to remove the desire for idolatry and with it went the gift of prophecy (Talmud, Yoma 69b).
With the end of prophecy came the "Age of Wisdom." We still have the spirit of G-d in our midst and we have His Torah, along with His sages. The instructions had been given, now it is up to us to implement them. This is why the last of the prophets implemented the T'nach (Jewish bible, including Prophets and Writings) as well as the Siddur (Jewish prayer book).
Thus we know for certain that Jesus was not a prophet. There is proof within the Christian bible itself that Jesus was not a prophet (or rather that he was a false prophet).
According to the Christian bible, Jesus "prophesied" the following
: Matthew 16:28 (NIV)"Truly I tell you, some who are standing here will not taste death before they see the Son of Man coming in his kingdom."
That generation that Jesus addressed died 20 centuries ago, ergo this was a false prediction.
Jesus also predicted the time he will spend in the tomb (the "Sign of Jonah"):
Matthew 12:40 (NIV) "For as Jonah was three days and three nights in the belly of a huge fish, so the Son of Man will be three days and three nights in the heart of the earth."
According to the Gospel of Luke, Jesus died on Friday afternoon and "rose" on Sunday before dawn – a total of some 36 hours. The Gospel of Matthew says that Jesus remained in the tomb from Friday afternoon until Saturday evening at nightfall - a total of some 26 hours (Matthew 28:1). Neither equal three days. False prediction.
Conclusion: If Jesus was a prophet at all, he was a false one. But it is immaterial as we know Jesus was NOT a prophet as prophecy ended with the last of the prophets in the T'nach (Ezra and the other prophets in the Great Assembly).
Prophets receive a direct (from G-d) communication that is clear. Prophets communicate the message to people of their own generation (the Hebrew word for "prophet" has to do with imparting the message to others -- a spokesperson for G-d). To be a prophet a person proved himself (or herself) as a prophet by accurately telling a message to the people that was a direct communication from G-d -- and that message (usually a warning) comes to pass. Just imparting a vision is not sufficient. To be a prophet, the prophet must be correct at least three times, just as Moses was given three signs in Shemot / Exodus 4:9.
Thus a "secondary message" that is not clear (requires drash, aka "types and shadows" let alone "dual prophecy") violates the very concept of prophecy itself. Even a "first message" which came directly from G-d (required to be prophecy) that was unclear or required interpreting hints (remez) or inferring something that isn't clearly there (drash) doesn't fit the definition of prophecy.
There is debate in Judaism as to whether Daniel was a prophet -- because the visions he saw (as reported in Ketuvim) were with an angel, not directly with HaShem. Prophecy requires direct communication with G-d. The Book of Daniel (Sefer Daniel) is not found in Prophets in the T'nach. The Men of the Great Assembly who codified the T'nach (Jewish bible) placed Sefer Daniel in Writings (Ketuvim) not Prophets (Nevi'im). Thus while whether or not Daniel himself was a prophet is debatable, the book of Daniel is clearly not prophecy. Thus the Book of Daniel is in Writings (Ketuvim) and not Prophets (Nevi'im).
For those reading this who do not know the terms p'shat, drash and sod, these terms relate to the various levels the Jewish bible is read, PaRDeS:
* P'shat (פְּשָׁט) - the "plain" ("simple") meaning of a passage (prophecy is always based on 'pshat)
* Remez (רֶמֶז) - "hints" implied in the text but not explicit
* Drash (דְּרַשׁ) - which is a deeper or even midrashic meaning -- often inferred from other scripture
* Sod (סוֹד) - "secret" ("mystery") meanings
On top of all that prophecy is never hidden. The Jewish bible itself never once gives an example of a prophecy being "dual" or being "hidden." Thus the Christian concept of changing the meanings long after the fact are simply not supported in the Jewish bib
le. The real meaning of any biblical passage is the p'shat (plain meaning). Everything else is a kind of midrash, -- a story which is not literal, but is meant to teach some supplementary message. Propheyc is NEVER based on drash, still less from rĕmĕz or sod. Prophecy is only based on a text's p'shat (actual meaning)—never on d'rash (sermons derived from, or based on, it). The Talmud tells us:
"A verse cannot depart from its plain meaning."
Shabbat 63a, Y'vamot 11b, and Y'vamot 24a. Rashi, the 11th century Torah commentator, quotes this at B'reshit / Genesis 15:10, 37:19 and Sh'mot / Exodus 12:2).
The Ramban (Nachmanides) explained
reality versus fiction to the King of Aragon (Spain) (when a missionary back in the 12th century tried to pull the same trick on him in person (misusing Midrashic interpretation) as if it were literal)
The Ramban said to the King:
"We have a third book called Midrash, meaning sermons. It is just as if the bishop would rise and deliver a sermon, and one of the listeners whom the sermon pleased recorded it."
(Disputation at Barcelona).
---
Powered by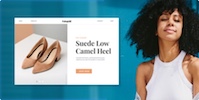 Create your own unique website with customizable templates.
Photos used under Creative Commons from symphony of love, Lawrie Cate, bschmove, Art4TheGlryOfGod, ToGa Wanderings, rottnapples, GotCredit, Israel_photo_gallery, ePublicist, KAZVorpal, jeronimoooooooo, Chajm, Kawee6281, Jim Linwood, Martin Comeau, Chajm, Hugo90, Karim D. Ghantous, Leonard John Matthews, Waiting For The Word, jumpinjimmyjava, Emma Fierberg, Abundance Thinkers, GlasgowAmateur, torbakhopper, WarmSleepy, M. Martin Vicente, slgckgc, Steven DuBois, Waiting For The Word, Soma Kondo, Themeplus, aldenchadwick, ePublicist, torbakhopper, dno1967b, Ian W Scott, Israel_photo_gallery, Ben Sutherland