The paschal (goat or lamb) was a celebratory offer of thanksgiving to G-d. Passover (the Festival of Matzo) is an eight-day festival celebrated in the early spring, from the 15th through the 22nd of the Hebrew month of
Nissan
.
It had nothing to do with sin.
It had nothing to do with atoning for anything.
It commemorates the emancipation of the
Israelites
from slavery in ancient Egypt. And, by following the rituals of Passover, we have the ability to relive and experience the true freedom that our ancestors gained.
When we have a Temple, and can bring sacrifices, we are commanded to keep the goat or lamb for four days (
Sh'mot / Exodus 12:3 - 6
) from Nisan 10 to Nisan 14. It was slaughtered on the 14th, roasted and then eaten that same night (which was now the 15th of Nisan as days begin at Sundown).
The Passover aka paschal goat or lamb -- usually a goat -- (the פֶּ֛סַח / pesach) offer is mentioned in
D'varim (Deuteronomy) 16:2
:
"You shall slaughter the
(פֶּ֛סַח) paschal sacrifice
to HaShem, your G-d, [of the] flock, and [the Festival sacrifices of the] cattle,



in the place which HaShem will choose



to establish His Name therei
n."
We do not bring the sacrifices now because we do not have
the place which HaShem will choose
. That "place" was the Temple, and we do not have a Temple thus we are forbidden from bringing sacrifices for now.
But note that the Passover sacrifice had to be kept for four days, slaughtered, roasted and eaten. . . as part of the festival.
Yes, Passover is a festival as in CELEBRATION. The festival sacrifices are mentioned in the verses in Numbers (
Bambidar / Numbers 28:16 - 17
"The 14th day of the first month (Nisan) is G-d's Passover. Then, on the 15th day, a festival shall begin, when matzo (unleavened bread) shall be eaten for seven days." ).
A festival shall begin.
Not a sad time.
Not a time of sin and repentance and atonement.
A festival.
The paschal lamb was not a sin sacrifice (other wise called a חַטָּ֖את -- a chatat -- is an offering for a "missing of the mark" or accidental sin.
Torah tells us clearly that the sacrifice is part of a CELEBRATION, a festival -- a rejoicing -- to remember our freedom from slavery.
Sh'mot /

Exodus 12:14
"This day must be one that you will remember. You must keep it as a festival to G-d for all generations. It is a law for all time that you must celebrate it."

There it is again: festival.

Celebrate it.

Why did G-d command that we keep a goat or lamb for four days, then slaughter it, roast it and eat it?


It had nothing to do with sin and everything to do with showing our trust in G-d (that He would protect us from the Egyptians who would kill us for the very idea of killing and eating an animal they worshiped as a god.
Moses says to Pharaoh:
Sh'mot / Exodus 8:22 "What we will sacrifice to HaShem our L-rd is sacred to the Egyptians. Could we sacrifice the sacred animal of the Egyptians before their very eyes and not have them stone us?"
Torah says that the Passover sacrifice be a male-goat, be offered on an individual (per household) basis (
Bamidbar / Numbers 28:22
), not as a communal offering.
According to the Christian bible, Jesus death (termed a sin sacrifice) expiated the sins of mankind (Romans 6:10; Hebrews 9:12, 10:10, 10:18 ). Jesus is considered a "sacrificial lamb" and is called the "lamb of god"
Ἀμνὸς τοῦ Θεοῦ, Amnos tou Theou; Latin: Agnus Dei is found in the Gospel of John1:29. John the Baptist sees Jesus and says, "Behold the lamb of god who takes away the sin of the world."
Then 1 Corinthians 5:7 in the Christian bible says
"(Jesus), our Passover lamb, has been sacrificed."
Yet the Passover goat or lamb was a celebratory offering -- if Jesus died for sins as a sacrifice (ignoring that human sacrifice is forbidden) he can't be linked to the paschal sacrifice which had nothing to do with sin and everything to do with celebration!
Moses clearly tells Pharaoh (and us) that the animal to be sacrificed by the Jews is sacred (e.g. a G-d) to the Egyptians. The paschal lamb (or sheep) has nothing whatsoever to do with atoning for sins. In Egypt it was an affront to the Egyptians -- the slaughtering of their ram god. After the Exodus it was a remembrance and celebration.
Some say that the Egyptian Kevatim would worship the Zodiac sign of the sheep (what today we call Aries). To this end, they banned the slaughter of sheep and despised sheep traders and shepherds (
Sh'mot / Ex.8:22
,
B'reshit / Genesis 46:34
) .... By sacrificing their "god" (sheep / goat) the Jews were insulting the Egyptians and proving they trusted that G-d would protect them from the Egyptians as they insulted them. . .
There are other offers brought during the Passover holiday . They are mentioned in
Bambidar (Numbers) 28:18-25.
In addition to the various celebratory offerings—every festive occasion also had completely separate "atonement" offerings (sacrifices). These other sacrifices are all public, communal offerings that were made throughout the year for "atonement."
Not ONE of them was ever a lamb.
Ever.
Nope, no lamb for "forgiveness of sins."
Note that this isn't speaking of the paschal offer but rather of other offers brought during Passover (the feast of Matzo) as well as other festivals.
All holy days had a list of sacrifices some of which were sin, some guilt, some the daily offering, etc. The list of sacrifices also re-enforces the fact that atonement to G-d is an ONGOING process not a one time "last and final" sacrifice. That concept makes no sense since people make mistakes every day and mistakes often = accidental sins, or even perhaps more serious errors.
---
Powered by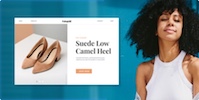 Create your own unique website with customizable templates.
Photos used under Creative Commons from symphony of love, Lawrie Cate, bschmove, Art4TheGlryOfGod, ToGa Wanderings, rottnapples, GotCredit, Israel_photo_gallery, ePublicist, KAZVorpal, jeronimoooooooo, Chajm, Kawee6281, Jim Linwood, Martin Comeau, Chajm, Hugo90, Karim D. Ghantous, Leonard John Matthews, Waiting For The Word, jumpinjimmyjava, Emma Fierberg, Abundance Thinkers, GlasgowAmateur, torbakhopper, WarmSleepy, M. Martin Vicente, slgckgc, Steven DuBois, Waiting For The Word, Soma Kondo, Themeplus, aldenchadwick, ePublicist, torbakhopper, dno1967b, Ian W Scott, Israel_photo_gallery, Ben Sutherland