Another Jewish source quoted by the missionaries as they insist that the ancient Jewish commentators "with one accord" said that Isaiah 53 spoke only of the messiah is Sanhedrin 98b. The image is of Sanhedrin 98b for those who can read it.
The claim that the ancient Jewish commentators "with one accord" said that Isaiah 53 spoke only of the messiah is false reading the words of Origen (about 248 CE early Christian) who said
""Now I remember that, on one occasion, at a disputation held with certain Jews, who were reckoned wise men, I quoted these prophecies (Isaiah 52:13-53:8); to which my Jewish opponent replied, that these predictions [referring to Isaiah 52 and 53] bore reference to the whole people, regarded as one individual, and as being in a state of dispersion and suffering, in order that many proselytes might be gained, on account of the dispersion of the Jews among numerous heathen nations."
As I mentioned in the post about the misuse of the Targum Yonathan, these supposed quotes from Jewish sources which are claimed to be only of "the" messiah are either misused, taken out of context, totally mistranslated, some are completely made up and don't exist at all. I think most missionaries are honest people who truly want to lead others to G-d. Most have been lied to themselves, so they believe the lies and unfortunately "pass on" the lies they themselves have been told. Most of those lies come from the Driver and Neubauer 19th century book (also discussed in the
previous post
).
I am not going to examine every since distortion as to do so would take years (remember they come from a book!). I will try to focus on many of the most used misquotes, and that will hopefully show readers the source is not reliable. Feel free to research quotes on your own, or send me a message via the comment page if you have a specific passage you'd like to question.
On to Sanhedrin 98b is part of the Talmud. At some point we need to discuss what the Talmud is (many missionary sites lie and say it is "Judaism's holiest book" -- and that we put the T'nach (bible) below it). Total nonsense and lies, so the topic of the Talmud (what it is and is not) does deserve a complete post (or two or three) of its own, but doing so will digress from our topic. In brief, the Talmud is a legal text book -- as if lawyers sat down to discuss the finer points of the law and debate it. In the Talmud along with the legal debates
מדרשי הלכה / midrash halacha t
here are stories -- some funny, some moral -- none literal. These stories are called
מדרש אגדה / midrash aggadah.
Missionaries often quote
מדרש אגדה / midrash aggadah as if to "prove" that the rabbis thought one way or another. Michael Brown, a missionary, often references aggadot -- but although I have read four of five of his books I don't recall ever reading him defining for his readers that these are stories and not a literal interpretation by our sages. I don't blame Brown, any more than I blame any other modern missionary. Brown left Judaism at a young age and his training has been via non-Jewish sources. He may be honsestly presenting information to his readers -- without realizing how badly he is misleading them.
Origen may have told his fellow Christians in the 3rd century that the Jews stated Isaiah 53 was about the Jewish people. The Ramban (Nachmanides)
explained the same thing to the King of Aragon (Spain) in the 12th century CE:
"In terms of the true meaning of the section, it s(Isaiah 53) peaks only of the people of Israel, which the prophets regularly call 'Israel My servant' or 'Jacob My servant."
The missionary debating the Ramban, Paul Christiani, said: "I shall prove from the words of your sages that it speaks of the messiah."
Christiani was making the same mistake made by missionaries today: confusing the literal (p'shat) meaning and stories. The Ramban explained to the King:
"We have a third book called Midrash, meaning sermons. It is just as if the bishop would rise and deliver a sermon, and one of the listeners whom the sermon pleased recorded it."
(Disputation at Barcelona).
The modern resource The Encyclopedia Judaica says this about :אַגָּדָה / aggadah:
"

The

aggadah

comprehends a great variety of forms and content. It includes narrative, legends, doctrines, admonitions to ethical conduct and good behavior, words of encouragement and comfort, and expressions of hope for future redemption. Its forms and modes of expression are as rich and colorful as its content. Parables and allegories, metaphors and terse maxims; lyrics, dirges, and prayers, biting satire and fierce polemic, idyllic tales and tense dramatic dialogues, hyperboles and plays on words, permutations of letters, calculations of their arithmetical values (

gematria

) or their employment as initials of other words (

notarikon

) – all are found in the

aggadah

. . ."
Which brings us back to Sanhedrin 98b. The missionaries. are taking this aggadah (funny story) and quoting it as if it were literally saying the sages are stating that Isaiah 53 is about the messiah, saying that t
he name 'Shiloh' is the name of the messiah, according to the Talmud, Sanhedrin 98b.
Well, it is one of many names tossed about in this aggadah which is meant to be a humorous story showing that trying to know the name of the messiah until he comes is POINTLESS.
This joke has the rabbis sitting around talking about "who will the messiah be?" They have a variety of suggestions, each one a bit more ridiculous than the next -- ending with "he is the leper scholar!"
Sanhedrin 98b discusses the "leper scholar" (the word was not really leprosy -- it related to many skin diseases not just what modern people think of as leprosy). The "leper scholar" was a real Jew and he is mentioned a few times in Talmud. The leper scholar somehow became missionary fodder (they thought the rabbis were speaking of Jesus) because of a joke in Talmud. Why is the punchline of the joke that the messiah will be the leper scholar?
Why? Because "he will bear our sins." The leper scholar is a figure in the Talmud who was struck by leprosy for teaching without Rebbi's permission suggests that it would be likely that comparing the leper scholar to the servant in Isaiah 53 was simply a joke. The complete expression is: חִיוְרָא דְבֵּי רַבִּי
ḥivra d'bei rabbi
/ "the leper of the school of
Rabbi
[
Yehuda HaNasi / Judah the Prince].
Translations of
Sanhedrin
98b translate this as "leper."
Sanhedrin 98b's conversation is lifted out of context and suddenly it becomes missionary fodder. In the text the rabbis ask each other what is the messiah's name? And they have various answers. The one that gets the apologists all excited is the one that jokingly says:
"The Rabbis said: His name is 'the leper scholar,' as it is written, Surely he hath borne our griefs, and carried our sorrows: yet we did esteem him a leper, smitten of G-d, and afflicted."
The leper scholar was a real person who shows up time and again in Talmud. This statement is a joke where the rebbes are saying hey, maybe it was THIS guy. 'Margulious HaYom' by Rabbi Reuven Margolious. 2 page 81 paragraph #16 says:
"
Rebbi had a exceptional student who taught a chapter of the work of the chariot without the permission of his Rabbi, and he was stricken with leprosy. This student who was stricken with leprosy was called 'the leper of the house of Rebbi."
Sanhedrin 98b has one rabbi saying
this
will be the name of the messiah and another saying, no
THIS
is the name of the messiah. The sages bandy about the names of David, Daniel, Moses, Haninah and others. The leper scholar is just another name in a long laundry list and again is aggadah. . . each name less likely than the last -- a JOKE. This is NOT something to be taken literally.
Read Sanhedrin 98b for yourself and you will see that the missionaries are proof texting. Proof texting is taking a word or a small section and quoting it while ignoring the context around it. In other words "ignore all meaning and cherry pick for ANYTHING that seems to support Jesus as messiah."
So let's look at a bigger chunk of Sanhedrin 98b
"R. Hillel, who maintained that there will be no Messiah for Israel, since they have already enjoyed him during

the reign of Hezekiah"


So Hillel says the messiah has already come . . .
"What is his [the Messiah's] name? — The School of R. Shila said: His name is Shiloh, for it is written, until Shiloh come."
Jesus was not named Shiloh -- ergo this was not met by Jesus either.
"The School of R. Yannai said: His name is Yinnon, for it is written, His name shall endure for ever
e'er the sun was, his name is Yinnon."
Yet again -- this does NOT fit Jesus. . .
"The School of R. Haninah maintained: His name is Haninah, as it is written, Where I will not give you Haninah.
"Others say: His name is Menahem the son of Hezekiah, for it is written,
Because Menahem
['the comforter'],
that would relieve my soul. . .
"The Rabbis said: His name is 'the G-d scholar,' as it is written,
Surely he hath borne our griefs, and carried our sorrows: yet we did esteem him a god, smitten of G-d, and afflicted.

"R. Nahman said: if he [the Messiah] is of those living [to day], it might be one like myself, as it is written,
And their nobles shall be of themselves, and their governors shall proceed from the midst of them.

"Rab said: if he is of the living, it would be our holy Master; if of the dead, it would have been Daniel the most desirable man.
"Rab Judah said in Rab's name: The Holy One, blessed be He, will raise up another David for us
.
as it is written, But they shall serve the L-rd their G-d, and David their king, whom I will raise up unto them: not 'I raised up', but 'I will raise up' is said.

"R. Papa said to Abaye: But it is written, And my servant David shall be their prince [nasi] for ever
E.g., an emperor and a viceroy
.
"
In closing: in Midrash Aggadah teachers (rabbis) take an old topic and apply it to provide some new insight or idea to it a twist. It is not meant to be taken literally and many are puns and interesting rabbit trails, nothing more. So, no, Sanhedrin 98b is not "proof" that the ancient Jewish commentators "with one accord" said that Isaiah 53 spoke only of the messiah. Some people just can't take a joke!
---
Powered by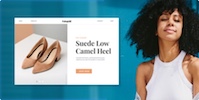 Create your own unique website with customizable templates.
Photos used under Creative Commons from symphony of love, Lawrie Cate, bschmove, Art4TheGlryOfGod, ToGa Wanderings, rottnapples, GotCredit, Israel_photo_gallery, ePublicist, KAZVorpal, jeronimoooooooo, Chajm, Kawee6281, Jim Linwood, Martin Comeau, Chajm, Hugo90, Karim D. Ghantous, Leonard John Matthews, Waiting For The Word, jumpinjimmyjava, Emma Fierberg, Abundance Thinkers, GlasgowAmateur, torbakhopper, WarmSleepy, M. Martin Vicente, slgckgc, Steven DuBois, Waiting For The Word, Soma Kondo, Themeplus, aldenchadwick, ePublicist, torbakhopper, dno1967b, Ian W Scott, Israel_photo_gallery, Ben Sutherland