Missionary duplicity never ceases to amaze. First Jews for Jesus says that the 11th century Jewish sage
רבי שלמה יצחקי
/ R' Solomon Isaac aka Rashi (1040 CE - 1105 CE) changed the entire Jewish view of Isaiah 53 from the messiah to Israel as a direct response against Christianity. Jews for Jesus claims "Rashi (Rabbi Shlomo Itzchaki, 1040-1105) and some of the later rabbis, though, interpreted the passage as referring to Israel. They knew that the older interpretations referred it to Messiah. However, Rashi lived at a time when a degenerate medieval distortion of Christianity was practiced. He wanted to preserve the Jewish people from accepting such a faith and, although his intentions were sincere, other prominent Jewish rabbis and leaders realized the inconsistencies of Rashi's interpretation."
Then the missionaries quote as "proof" a source who lived 700 years after Rashi!
When one sees a missionary referencing a Jewish source to "prove" Jesus a number of questions should come to mind:
Who is the source? Is the source given by the missionary a respected Jewish sage (e.g. Rashi, Ibn Ezra, the Ramban), or an obscure poet (like Ibn Crispin) or a reknowned mystic (like Alshich / El Sheik), or a Karaite (heretic) or simply a "Jew with an opinion" -- who is not teaching Judaism, but rather giving his own uneducated opinion?
Is the source being presented properly by the missionary, or is a passage ripped out of context -- twisted beyond recognition to make it seem to say what the missionary wants it to say?
Is the quote partial (all quotes are partial, but is it snipped in such a way as to leave out the bits showing that the meaning is often the reverse of that presented by the missionary? Consider the Ramban who clearly states that the servant in Isaiah 53 is Israel except in stories -- and yet missionaries quote him saying the servant is the messiah (leaving out all the rest).
Is the quote fiction -- completely made up?
Is the quote mistranslated to reverse its meaning?
Is midrash (

a non-literalcommentary) being presented as if it is literal?
The missionary argument presented by Jews for Jesus (and Michael Brown and many other missionaries) that "once upon a time" the Jews said the servant was the messiah and we "changed" it in the 11th century (Rashi) due to Christianity.
It is insulting for a missionary to think that Judaism is so weak that we would ever consider changing anything to mold it to Christianity -- would Christianity change something to "avoid" an Islamic interpretation? It is stupid and insulting to attribute such an action to Judaism.
IF the servant in Isaiah 53 were the messiah we would state so -- after all we do attribute many passages to the messiah -- what is one more? The Jewish sages and commentators who do attribute Isaiah 53's servant to the messiah (or David, or Moses) do so as the exalted messiah, not the suffering (Jesus type) messiah -- and they do so in drash (homily, allegory -- not a literal interpretation. Remember -- prophecy is always based on the literal meaning of a passage, so an allegorical one cannot foreshadow the "suffering Jesus").
But, let us return to Herz Homberg -- yet another source held up by the missionaries to "prove" that Isaiah 53 is about Jesus. Homberg is quoted as saying "According to the opinion of Rashi and Ibn Ezra, it relates to Israel at the end of their captivity. But if so, what can be the meaning of the passage, "He was wounded for our transgressions"? Who was wounded? Who are the transgressors? Who carried out the sickness and bare the pain? The fact is that it refers to the King Messiah."
Who is Herz Homberg?
Homberg lived in the
late 18th early 19th century in Austria.
Yes, Homberg lived 700+ years after Rashi supposedly "changed" the Jewish interpretation of the servant in Isaiah 53 -- once again, did someone fail to give him the "memo" that there was aby worldwide Jewish conspiracy, based on one man (Rashi) to change the Jewish interpretation of this passage?
Ridiculous.
Missionaries cite this quote by Herz Homberg -- from Jews for Jesus to Rosh Pina, ICLnet, and many many more. The original source (once again) appears to be the 19th century missionary book
The 53rd Chapter of Isaiah According to Jewish Interpreters
by Driver and Neubauer which is discussed in
this blog post
.
Homberg was of the early radical Reform movement -- the one who offered to have all their followers convert to Christianity if the Christians would not kill them. From R' Moshe Shulman's article
Moshe Ibn Crispin on Isaiah 53
"His many activities after leaving Germany to spread his ideas to Austrian Jews included, setting up a system of schools that were devoid of the teaching of Judaism, he was a censor of Jewish books, and tried to have all the yeshivos (Jewish schools of higher education) closed.
"His four sons converted to Christianity.
"In his book on his beliefs, 'Benei Zion' he denied belief in a Messiah, denied all traditional Jewish customs, and argued that Judaism and Christianity were essentially the same.
"To missionaries this person is an authoritative voice of Judaism!
"The point is that if we are going to discuss what the 'Rabbis' believe, we need to know that these sources quoted are really Rabbis, or respected mainstream Orthodox religious scholars. Not heretics or people who are ignorant of what the Rabbis really teach. Just being born Jewish does not make one an expert in what Judaism teaches, nor does it make what the person writes 'Judaism.'"
Very well put, R' Shulman. A Jew may be educated or not. He may be teaching Judaism or his own personal opinions -- with Homberg it is obviously not Jewish teaching, but his own uneducated opinion. How do we know this?
Homberg attacked the rabbis of his time, considering them incorrigible. Aside from wanting to close all the yeshivot (Jewish schools) he also called for the burning of rabbinic books. On top of all of that (as if that wasn't enough to discredit this man as a "source") Homberg persuaded the Austrian government to
tax candles kindled by Jews on Shabbat (Sabbath)
and
Yomim Tovim
(holidays)!
This is the "source" quoted by missionaries as some great Jewish source on Isaiah 53!
Homberg was even accused by the Austrian (non-Jewish) officials for whom he worked of corruption and nepotism -- as well as personally taking some funds raised in taxes. This is NOT a Jewish source, let alone a man to hold up in admiration.
Let this be a warning to Jews who are exploring Christianity and looking at the "Hebrew roots" movement or the "messianics" -- read your T'nach. Do not blindly believe the sources presented to you -- do your OWN research. When a missionaries says "this Jewish source supports Christianity" do not blindly believe them -- check for yourself!
So often the missionaries are taking lies and distortions without checking them for the facts. The missionary may, himself, be innocent and simply "passing on" something they themselves were told -- but whether they are lying purposefully or by accident the harm is the same. As you can see with just a very quick post they are all distorted, pieces that don't fit Jesus or the Christian agenda are ignored and the rest totally misused. Herz Homberg, a Reform Jew of the 19th century is presented as "proof"? This is what Jews for Jesus calls "The Rabbis' Dilemma" (Isaiah 53)? Please!
---
Powered by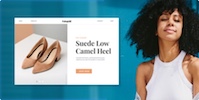 Create your own unique website with customizable templates.
Photos used under Creative Commons from symphony of love, Lawrie Cate, bschmove, Art4TheGlryOfGod, ToGa Wanderings, rottnapples, GotCredit, Israel_photo_gallery, ePublicist, KAZVorpal, jeronimoooooooo, Chajm, Kawee6281, Jim Linwood, Martin Comeau, Chajm, Hugo90, Karim D. Ghantous, Leonard John Matthews, Waiting For The Word, jumpinjimmyjava, Emma Fierberg, Abundance Thinkers, GlasgowAmateur, torbakhopper, WarmSleepy, M. Martin Vicente, slgckgc, Steven DuBois, Waiting For The Word, Soma Kondo, Themeplus, aldenchadwick, ePublicist, torbakhopper, dno1967b, Ian W Scott, Israel_photo_gallery, Ben Sutherland