Rabbi Michael Skobac
of
Jews for Judaism in Canada
likes to say that many missionaries read the
T'nach
(Jewish bible) with "Jesus glasses" on. This is akin to "rose colored glasses" -- where whatever the missionary sees, if it even has the slightest commonality with Jesus automatically becomes a "prophecy" about Jesus.
Thus King David speaking of being thirsty becomes a prophecy of Jesus being thirst on the cross, and son on. . .
Rabbi Skobac will suggest that a missionary as him / herself "in the 1500 years Judaism existed before Judaism would any Jew alive have seen that passage as a messianic prophecy?" If the answer is "no" it should be struck from the missionary list. . . although we know it won't be. . .
The average Christian is at a great disservice. The missionary will begin with the Christian bible and read "backwards" into the
T'nach (Jewish bible)
. Thus they assume the Christian bible is true, and they are simply looking for "footprints" of Jesus in what they call the "old" -- the
T'nach.
Does that even make sense?
Where else in learning do we begin at the end and look backwards? Normally learning commences at "the beginning" and we move forward. However, doing so will eliminate Jesus from being the messiah -- so this is not how Christians are taught (including children). . . no they begin by being told "Jesus loves the little children" -- and while many a devout Christian may take a highlighter pen and highlight passages in the Christian bible how many of them really study the
T'nach
first and flow it into the Christian bible -- noticing all the contradictions along the way?
After all:
To the average Christian "sin" means "an immoral act considered to be a transgression against divine law." It doesn't matter if that immoral act was an accident or "on purpose." Yet for Jews the Hebrew word

חֵטְא

/ cheit / sin is an unintentional sin through carelessness — a "missing of the mark."
How about atonement? 1 John 2:2 says that Jesus "is the atoning sacrifice for our sins, and not only for ours but also for the sins of the whole world." When Christian s say "atonement" they mean only a crucified insurrectionist's blood is to "erase" the sins of past, present and future generations. But ONLY if the individual personally accepts this "gift."

In the T'nach atonement is an ongoing process for each human being. G-d wants us to have a hand in our own spiritual growth -- thus it makes no sense that anyone could atone FOR anyone else. . . . Atonement is a process of continually learning from our mistakes and trying to do better "next time."
Many Christians are taught that "Jesus died for their sins." This is not biblical. No one can die for the sins of another, and human sacrifice is strictly forbidden.;

"

Fathers shall not be put to death because of sons, nor shall sons be put to death because of fathers; each man shall be put to death for his own transgression.

"

D'varim / Deuteronomy 24:16

.
Christianity teaches that man is born a sinner due to the "original" sin committed by Adam and Chava (Eve). "Therefore, just as sin entered the world through one man, and death through sin, and in this way death came to all people because all sinned." (Romans 5:12). Judaism and Torah disagree -- we are not born sinners, "If you do what is right, will you not be accepted? If, though, you do not do what is right, sin is crouching at your door; it desires to have you, but you shall master over it." (B'reshit / Genesis 4:7) See also 8:21; D'varim / Deuteronomy 30:14.
I could continue -- blood is not needed to atone for sin (indeed in the bible individual blood sacrifices could only be brought for mistakes --
חֵטְא
/ cheit / sin -- but not for far more serious transgressions such as willful disobedience to G-d or even impulsive wrongful acts - there were no blood sacrifices for those -- only prayer, atonement, charity and so on could expiate those types of "sins."
Even worse than learning the bible "backwards" (or sometimes not at all -- many small Christian children are taught "Jesus loves me" but they do not read the Christian bible or the original bible. . . they read "bible stories" which clean up the contradictions, the nastiness, the pettiness, etc. Indeed, the Jesus in the Christian bible never comes out and says he loves the people -- unless he is commanding that they love HIM first.
"A new command I give you: love one another. As I have loved you, so you must love one another" John 13:34, "Whoever has my commands and obeys them, he is the one who loves me. He who loves me will be loved by my Father, and I too will love him and show myself to him." John 14:21
and so on.
Does John 14:21 mean that Jesus does NOT love the little children since they are too young to understand what it means to love him?
Another issue with reading the bible backwards is the fact that the Christians "moved the books around." Taking things out of chronological order -- and removing them from the level of holiness (the T'nach begins with the holiest, the Torah and proceeds to the Prophets who had direct communication from G-d re-enforcing the messages in Torah but a level removed from the prophecy of Moses which was not through visions or dreams as were all other prophets, and finally Writings which is even farther removed and is not direct communication with G-d, but rather influenced words of men). The Christian translations of the T'nach move things around ignoring these layers of connectivity with G-d. . .
---
Powered by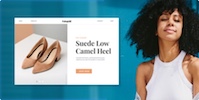 Create your own unique website with customizable templates.
Photos used under Creative Commons from symphony of love, Lawrie Cate, bschmove, Art4TheGlryOfGod, ToGa Wanderings, rottnapples, GotCredit, Israel_photo_gallery, ePublicist, KAZVorpal, jeronimoooooooo, Chajm, Kawee6281, Jim Linwood, Martin Comeau, Chajm, Hugo90, Karim D. Ghantous, Leonard John Matthews, Waiting For The Word, jumpinjimmyjava, Emma Fierberg, Abundance Thinkers, GlasgowAmateur, torbakhopper, WarmSleepy, M. Martin Vicente, slgckgc, Steven DuBois, Waiting For The Word, Soma Kondo, Themeplus, aldenchadwick, ePublicist, torbakhopper, dno1967b, Ian W Scott, Israel_photo_gallery, Ben Sutherland