We are in the month of Elul, the last month of the Jewish year. It is the month proceeding Rosh HaShanah (one of four Jewish New Years) and the holiest day of the year, Yom Kippur (Day of Atonement). On Rosh Hashanah, each individual is judged on the merit of his deeds.
That is a scary thought isn't it? None of us are perfect. G-d is watching us always, but on Rosh HaShanah G-d determines our fate for the coming year.
And just before Rosh HaShanah is the month of Elul.
Elul is special for many reasons. As the month preceding the head of the year (Rosh HaShana), a time when G-d examines all of us and determines who shall live and who shall die in the coming year, we have time to reflect upon our lives. Although life continues. . . we go to work or school, we live as normally, we have an opportunity to examine our lives and think about the good and bad of our behavior.
We have the opportunity to seek out people we have wronged -- knowingly or unknowingly -- and ask for forgiveness. We can stop, take a moment, and change the entire course of our lives.
Jewish holidays have purpose -- we do not celebrate events (e.g. someone's birth or death). Each holy day, even happy and silly ones like Purim and Chanukah, are focused on G-d and His impact in our lives. His saving of the Jewish people (Passover, Purim, etc.) continue to save each Jew in a very real way. . . Look inside, and remember His words that He puts before us life and death, the blessing and the curse. . . choose life.
In Elul the R'
Schneur Zalman of Liadi, founder of the Chabad Chassidic movement, made a wonderful analogy that helps explain the power of this month. He explained that G-d is always available to us -- He is always open to our prayers -- listening. We often call G-
d אָבִינוּ מַלְכֵּנוּ / Aveinu Malcheinu (Our Father, Our King). While G-d IS our father, He is also our king. In R' Zalman's analogy, He explains that all year long we approach the King -- He is busy running the universe and we approach Him with awe. . .
In the month of Elul, continues R' Zalman, G-d figuratively leaves His palace and rather than waiting for us to go to Him, He comes to us. The analogy R' Zalman used was "The King is in the Field." He is very close to us, and He comes to us.
"everyone who so desires is permitted to meet him, and he receives them all with a cheerful countenance and shows a smiling face to them all."
The four Hebrew letters of the word Elul
(aleph-lamed-vav-lamed)
are the first letters of the four Hebrew words אני לדודי ודודי לי /
Ani l'dodi v'dodi lee
–
"I am my Beloved's and my Beloved is mine"
(
Shir Hashirim /
Song of Songs 6:3
). G-d loves us and we love Him.
In this month of Elul, open your heart. Look inside. Seek forgiveness from those you have wronged. If you are on the wrong path, consider your choices and make some changes. Remember that you are holy, for He is holy and He made you.
In this month preceding Rosh Hashanah realize that G-d is reaching out to you with love. He wants you to know Him. He wants you to choose good over evil. He wants you to return to Him, as He comes to you in love. For more information about Elul, follow this link.
---
Powered by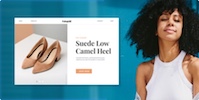 Create your own unique website with customizable templates.
Photos used under Creative Commons from symphony of love, Lawrie Cate, bschmove, Art4TheGlryOfGod, ToGa Wanderings, rottnapples, GotCredit, Israel_photo_gallery, ePublicist, KAZVorpal, jeronimoooooooo, Chajm, Kawee6281, Jim Linwood, Martin Comeau, Chajm, Hugo90, Karim D. Ghantous, Leonard John Matthews, Waiting For The Word, jumpinjimmyjava, Emma Fierberg, Abundance Thinkers, GlasgowAmateur, torbakhopper, WarmSleepy, M. Martin Vicente, slgckgc, Steven DuBois, Waiting For The Word, Soma Kondo, Themeplus, aldenchadwick, ePublicist, torbakhopper, dno1967b, Ian W Scott, Israel_photo_gallery, Ben Sutherland