Many Christians are taught that the Torah was not written by Moses, but that it was written over an extensive period of time by multiple authors. This is called the JEDP theory (sometimes called the documentary hypothesis (DH) or the Graf - Wellhausen hypothesis) -- and many Christians are taught this theory as if it is fact.
This JEDP idea was the theory of one Julius Wellhausen (May 17, 1844 – January 7, 1918) -- a German, and son of a Protestant minister and Karl Heinrich Graf (February 28, 1815 – July 16, 1869), also a German Protestant. These men's education was at the hands of other Protestant theologians including Georg Heinrich August Ewald of the 19th century.
Graf and Wellhausen seemed to have been a product of their anti-Semitic 19th century German world. Graf - Wellhausen based their theory on the fact that because the bible uses two names for G-d (there are actually far more than two!) there must have been a "merging" of two gods / two religions. They thought that Moses could not have written the Torah (thus lessening its value) because the Torah uses the
Tetragrammaton (holiest name) and "elohim" (which means a mighty judge / ruler and is used to speak of G-d, false gods, angels and even humans) to speak of G-d. They decided that since there were "two names" there had to be different authors.
This theory divides the Torah into four separate sources:
"J". J is for "jehovah" (a made up name since there are no "j" sounds in Hebrew) -- but this would be G-d's holiest four letter name, the Tetragrammaton.
"E". E is where the title "elohim" is used to describe G-d. There is not much text from "E" in the JEDP and it supposedly comes from the northern kingdom of Israel (not the southern kingdom of Judah).
"D". D is Deuteronomy. "D" is thought to be composed during King Josiah's reign (640s - 600ish BCE). "D" is a pure legal code that exalts Jerusalem.
"P". P is the Priestly text. It was thought to be the latest, post-Exile (444 BCE forward) and focuses on Temple related, priestly rituals.
Um.
Did anyone bother to explain to Wellhausen that the "names" for G-d are really descriptions? For example, "elohim" /
אֱלֹהִים
(a word used to speak of humans, angels, false gods and G-d) means a mighty judge. The word "adon" /
אדן
means a lord or master and so on. . .
Although many Christians are taught the JEDP as if it is "fact" it has actually been disproved by archeology -- which shows that there is historical proof for the Torah (and 'nach) dating much farther back than there theories would contend.
"
On Bible Criticism and its Counter Arguments
" from Torah Emet:
"Umberto Cassuto (1883-1951) and Yechezkel Kaufman (1889- 1963)further demolished the theory, showing that Wellhausen's observations contradicted his conclusions. Kaufman's main contribution lies in his thesis that monotheism was not, as Wellhausen and others had stated, a gradual departure from paganism, but an entirely new development. Israel's monotheism began with Moshe and was a complete revolution in religious thought. . .
"Special mention should be made of the famous archaeologist William F. Alright. He convincingly demonstrated that archaeological research did not support, and in fact often contradicted, this view of history. In many of his works, Albright destroyed the very foundations upon which Wellhausen's edifice had been erected. . .
"In his classic work Critique of Religion and Philosophy" (Princeton, NJ: Princeton University Press, 1978) p. 377, Walter Kaufmann discusses Wellhausen's as well as other forms of Higher Criticism and shows one of the major failures of these schools in the following observation:
Imagine a Higher Critic analyzing Goethe's Faust, which was written by a single human being in the course of sixty years. The scenes in which the heroine of Part One is called Gretchen would be relegated to one author; the conflicting conceptions of the role of Mephistopheles would be taken to call for further divisions, and the Prologue in Heaven would be ascribed to a later editor, while the prelude on the stage would be referred to yet a different author. Our critic would have no doubt whatsoever that Part Two belongs to a different age and must be assigned to a great many writers with widely different ideas. The end of Act IV, for example, points to an anti-Catholic author who lampoons the church, while the end of Act V was written by a man, we should be told, who, though probably no orthodox Catholic, was deeply sympathetic to Catholicism. Where do we find more inconsistencies in style and thought and plan: in Goethe's Faust or in the Five Books of Moses?
. . .What can be said with certainty is that honest Bible scholars no longer maintain that the Torah is the result of different fragments edited and reedited. The Torah is now taken to be Mosaic in origin and content, and it has been acknowledged that much of this tradition was already well established in pro-Mosaic times. Although this position has moved considerably in the direction of the Jewish traditional view, it has definitely not thrown in the towel to the tradition concerning the verbal infallibility of the Torah. . .
One of Graf-Wellhausen's main points was that the Torah wasn't written until after the Babylonian Exile. Archelogical discoveries in Israel alone disprove this -- as does the discovery of the silver scrolls (shown in the image for this post) from כָּתֵף הִינוֹם which contain the priestly blessing from Bamidbar (Numbers). The silver scrolls have been dated to about 600 BCE and their very existence destroys a major contention of the JEDP theory.

Our מסורה (masorah) along with the written Torah tells us that we Jews have ransmitted the Torah and its history from generation to generation in an unbroken line. Unlike most religions where someone supposedly saw something, communicated one on one with G-d (with no witnesses) or passed on stories to anonymous followers Judaism is based on the 3 million eye and ear witnesses at Sinai who heard G-d speak and who then told their children and their children's children from that generation to this one.
In an unbroken line.
This is called national revelation. The Torah states (Deuteronomy 4:9-13): "(Moses told the Israelites:) Only beware for yourself and greatly beware for your soul, lest you forget the things that your eyes have beheld. Do not remove this memory from your heart all the days of your life. Teach your children and your children's children about the day that you stood before the Lord your G-d at Chorev (Sinai)..."
Here is a downloadable PDF
of eight lectures by Prof. Moshe David (Umberto) Cassuto on the Documentary Hypothesis (JEDP).
The author notes that some of the JEPD theorists may have had an anti-Jewish bent and so were trying to distance us Jews from our own bible. "
Solomon Schechter famously equated "higher criticism" with "higher anti-Semitism." . . .one can indeed find anti-Jewish references. . . one example concerns. . .David's efforts to procure mateirals for the construction of the First Temple under Solomon. . . Wellhausen writes, "1 Chr. 22-29 is a startling instance of that statistical phantasy of the Jews which revels in vast sums of money on paper."
The author goes on to state that the underpinnings of Wellhausen's hypothesis (JEPD) may be seen to have an affinity with Protestant theology.
---
Powered by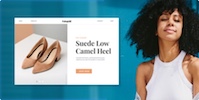 Create your own unique website with customizable templates.
Photos used under Creative Commons from symphony of love, Lawrie Cate, bschmove, Art4TheGlryOfGod, ToGa Wanderings, rottnapples, GotCredit, Israel_photo_gallery, ePublicist, KAZVorpal, jeronimoooooooo, Chajm, Kawee6281, Jim Linwood, Martin Comeau, Chajm, Hugo90, Karim D. Ghantous, Leonard John Matthews, Waiting For The Word, jumpinjimmyjava, Emma Fierberg, Abundance Thinkers, GlasgowAmateur, torbakhopper, WarmSleepy, M. Martin Vicente, slgckgc, Steven DuBois, Waiting For The Word, Soma Kondo, Themeplus, aldenchadwick, ePublicist, torbakhopper, dno1967b, Ian W Scott, Israel_photo_gallery, Ben Sutherland